A parliamentary move to dismiss the Governor of the Central Bank of Iraq because of the dollar
A parliamentary move to dismiss the Governor of the Central Bank of Iraq because of the dollar
2023-09-21 05:42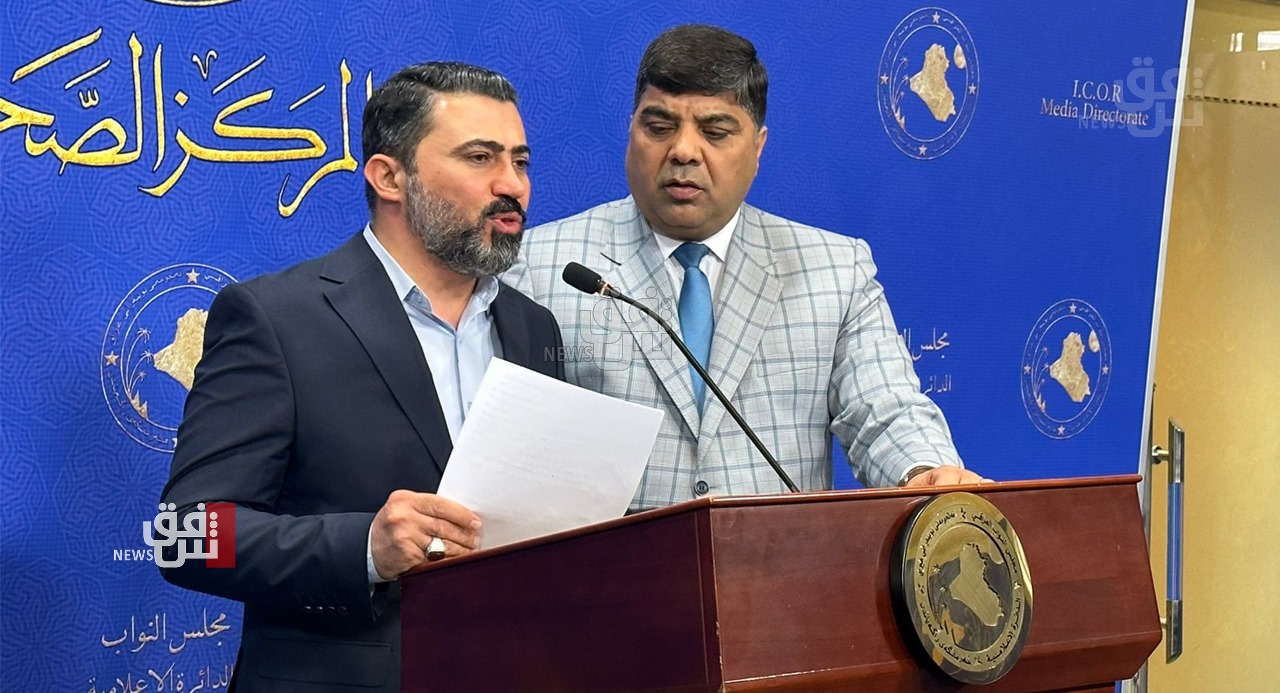 Shafaq News/ Two independent representatives confirmed, on Thursday, that steps were being taken to dismiss the Governor of the Central Bank of Iraq due to his lack of control over the exchange rate of the US dollar in local markets, and the presence of forgery in currency purchase receipts.
Independent MP Ahmed Majeed said during a joint press conference with independent MP Hadi Al-Salami, which they held in the parliament building and attended by a Shafaq News Agency correspondent, that "the rise in the price of the dollar has harmed all sectors of the state and the Iraqi economy, especially the segment of poor citizens in their livelihood and daily needs."
He stressed that "there is forgery in the receipts that are submitted to the Central Bank through the currency selling window to buy the dollar to import goods, and it is in fact an operation to smuggle the currency outside Iraq, and these banks – which buy the dollar – are economic arms of political parties."
He pointed out that "all of this was not followed up by the Central Bank and the banks that were included in the blacklist were not held accountable, so we hold the Governor of the Central Bank and the Prime Minister accountable for the chaos and confusion that is occurring in the rise and fall of the dollar exchange rate, which has had a direct impact on the simple Iraqi citizen." In his strength and daily livelihood.
He concluded by saying, "We previously asked to host the Governor of the Central Bank during the crisis of the rise in the dollar exchange rate, but unfortunately there were parties trying to defend the governor so that he would not come to the House of Representatives, and we will take all the legal measures guaranteed to us by the Constitution in cooperation with the independent representatives to end this chaos, and we will continue to do so." All procedures for removing the Governor of the Central Bank from his position."
In turn, Representative Hadi Al-Salami said, "We previously sent a letter to the Prime Minister on July 26, which included a request to terminate the assignment of the Central Bank Governor and implement the provisions of Article 13 of the Central Bank Law No. 56 of 2004, based on the text of Article 61 of the Constitution and House of Representatives Law No. 13 of the year 2018″.
He added that the dismissal also comes "based on Article Fifth of the Constitution, which stipulates the appointment of ambassadors and those with special grades upon a proposal from the Council of Ministers, and also based on the provisions of Article 44 Second of the House of Representatives Law 2018, which stipulates that those concerned shall exercise their agency duties for a period not exceeding six years." months from the date of appointment, and the party concerned with the proposal must recommend the appointment of a candidate to be presented to the House of Representatives within three months."
Al-Salami continued, "We asked the Prime Minister to take measures to end the assignment of the current Central Bank governor due to the mismanagement of the appointed governor and his inability to control the rise in the exchange rate of the dollar against the dinar in the parallel market, as well as the failure to take legal measures against the banks that were subject to US sanctions for smuggling the dollar." And money laundering, in addition to the bank governor's refusal to announce the daily sales bulletin."
shafaq.com