A parliamentary bloc announces a boycott of the session of granting confidence to the Sudanese government
A parliamentary bloc announces a boycott of the session of granting confidence to the Sudanese government
2022-10-27 07:54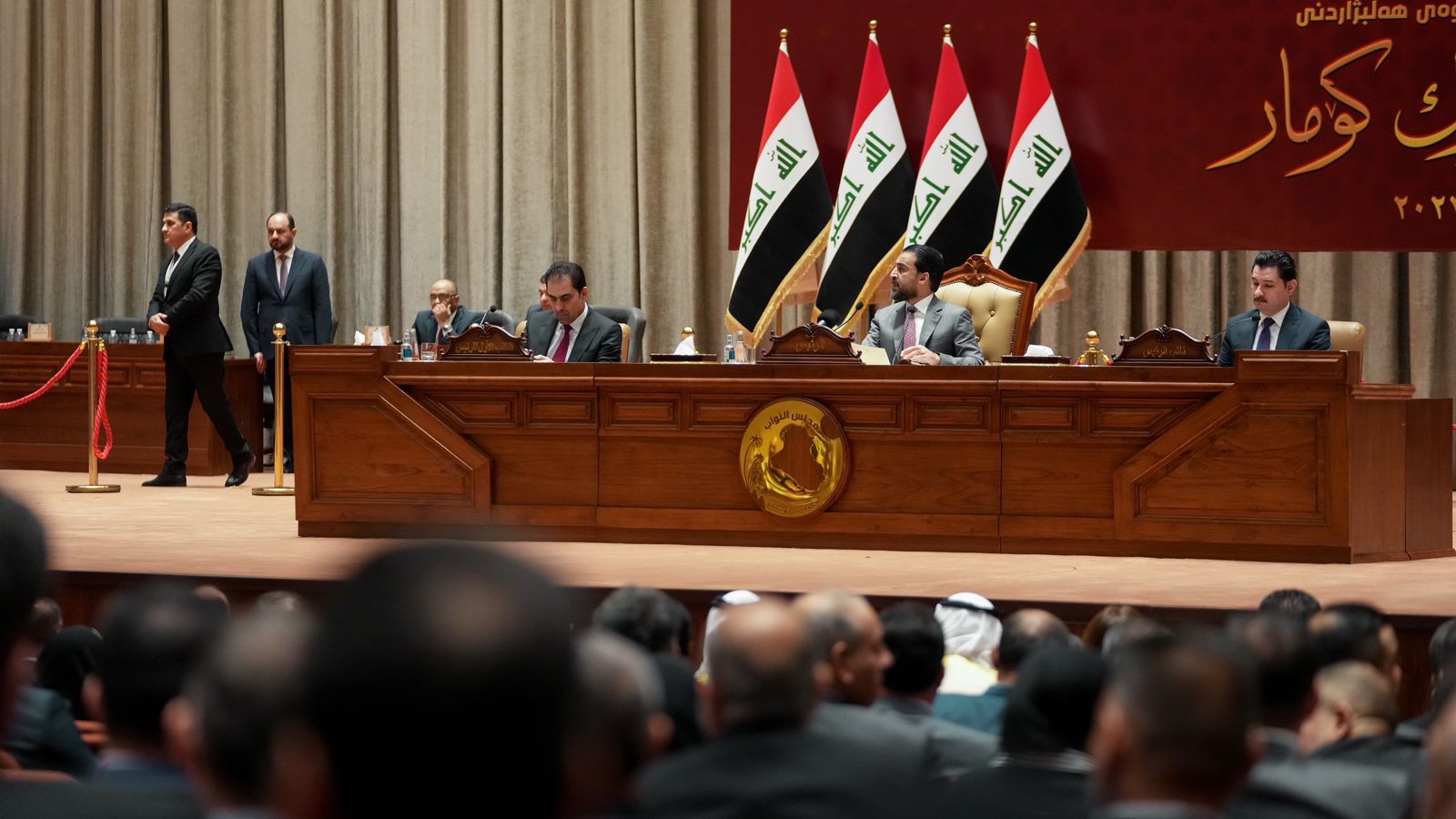 Shafaq News/ The Ishraqa Kanon Parliamentary Bloc announced the boycott of the parliament session to be held this evening, Thursday, to give confidence to the government of Prime Minister-designate Muhammad Shia Al-Sudani, and that it will take the path of opposition to the ruling coalition in the country.
The bloc said in a statement today, that its shining canon with the formation of a government with full powers that meets the works and aspirations of the people, but at the same time the shining object to the mechanism used in the formation, which did not differ from its predecessors by adopting quotas, an approach that has proven to be a failure through previous experiences.
He added, "We are working to take into account the Al-Ishraqa initiative in the complete separation between the work of the executive authority and the work of the possible opposition, and we were also working to give the Prime Minister-designate the necessary empowerment to choose his cabinet, and then give the deputies sufficient time to review the ministerial curriculum and the biographies of the candidates, and this unless This confirms the futility of our attendance at this meeting."
The statement confirmed that Ishraqa Kanon believes that its non-participation with the current ruling coalition is a foundational step to build an effective positive opposition that can play the correcting and guiding role for the government's work, follow up on the implementation of its program, and monitor and evaluate the performance of its officials for the purpose of correcting tracks.
The statement added that Al-Ishraqa continues to perform its legislative and oversight role through the work of its deputies within the various parliamentary committees and the Council's regular sessions, and their participation in other parliamentary activities and events.
shafaq.com