Al-Sudani: We cannot continue with the policy of relying on oil as a major source of the budget
Al-Sudani: We cannot continue with the policy of relying on oil as a major source of the budget
2022-11-19 06:37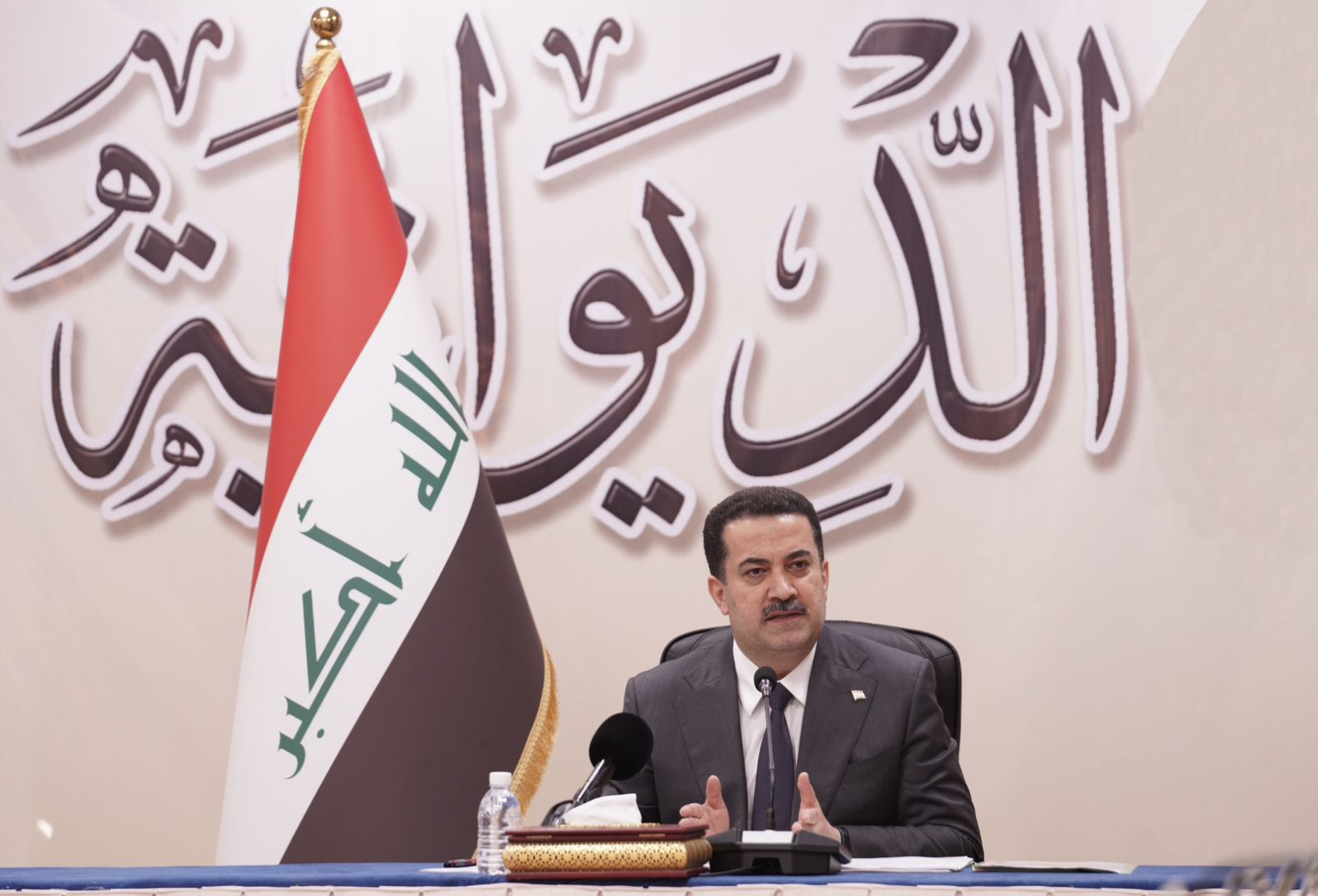 Shafaq News/ The Prime Minister, Muhammad Shia'a Al-Sudani stressed, on Saturday, that dependence on oil as a main source to supplement the state treasury is something that must end, and while renewing his warning about the risks of administrative and financial corruption, he called on governors and governorates to prepare service projects according to the poverty map.
Al-Sudani said, while chairing a meeting to discuss the service situation in Al-Diwaniyah, which he arrived today with the Minister of Health and Agriculture to see closely the conditions of the governorate, "Our visit to Al-Diwaniyah governorate is an affirmation of the government's message in adopting its priorities that we announced in the ministerial curriculum, and it will be included in the government program, and therefore It is the government's action plan for this period," according to a statement by his media office received by Shafaq News agency.
He added, "Our priorities are clear, and they stem from diagnosing the most important problems and obstacles facing our people in all governorates, which have led to an increase in the suffering of citizens at various levels of living and services."
He referred to "the government's vision of economic reform, which must be, and cannot be delayed in light of the deterioration and ineffectiveness of the various sectors driving the economy represented by industry, agriculture and tourism. We cannot continue with the policy of relying on oil as a major source of the budget."
"We place the fight against administrative and financial corruption at the top of our priorities, because this phenomenon poses a serious threat to all plans, programs and policies implemented by any government, whether the federal government or local governments," Al-Sudani continued.
He explained, "According to this vision, we found it appropriate to start from Diwaniyah, this governorate that leads the governorates in terms of poverty and unemployment rates, and in the weakness of economic activity at various levels, which greatly affected the service and living conditions of all the people of the governorate."
And he stressed, "This province gave and sacrificed, and offered sacrifices of the martyrs and the wounded in the various stations that passed through the country, the last of which was the war on ISIS. Put the martyrs in front of you in every joint, in every movement and position, and in every decision, the nation that does not recognize or immortalize its martyrs, a nation not alive."
And Al-Sudani stated, "The visit to Diwaniyah Governorate is not a cursory visit within the prime minister's program. All our visits are working visits, in which we review problems, develop solutions, and listen if there are initiatives, support them, and come up with an outcome of recommendations."
He pointed out that "there is a team that follows up the recommendations, and on the basis of follow-up, all concerned are evaluated, starting with the governor and ending with general managers and heads of administrative units and all departments."
Al-Sudani warned that "there are lagging projects on the service side, and the ministers and agents present must stand on these projects, follow up on the reality of the work of the departments, and put solutions and go to the governorate's allocations to see where they were allocated, and the sectors benefiting from them."
The Prime Minister said, "First, we must prioritize, and choose the project that achieves the greatest service and benefit for the citizen, especially when it comes to working with a governorate budget, which is directed to serve the people of the governorate first, by providing basic services."
He added, "We, as a government, took the initiative to urgently form an engineering and service effort, and this effort serves all the provinces. It is true that we started in Baghdad, but we will go to the provinces, so we are looking for priority projects."
He pointed out, "We hear about the ways of death, which took many of our citizens into traffic accidents, and this is a situation that must end, and the existence of this term ends. These projects may have priority, or any projects that you find serve the largest segment of citizens."
"The issue of social protection has priority, as the state pays attention to this program, according to an internationally approved scientific methodology that contributes to poverty alleviation," the prime minister said. "I do not mean only pension income, but we target multidimensional poverty, which includes education, health and housing services."
And he stressed that "every governor and every province must draw up their service projects according to the poverty map that the Ministry of Planning provides you with. Today we are concerned with directing the budget at the governorate level to infrastructure projects."
shafaq.com