Al-Sudani: I want real solutions to provide services to citizens, and procrastination is rejected
Al-Sudani: I want real solutions to provide services to citizens, and procrastination is rejected
2022-11-04 04:53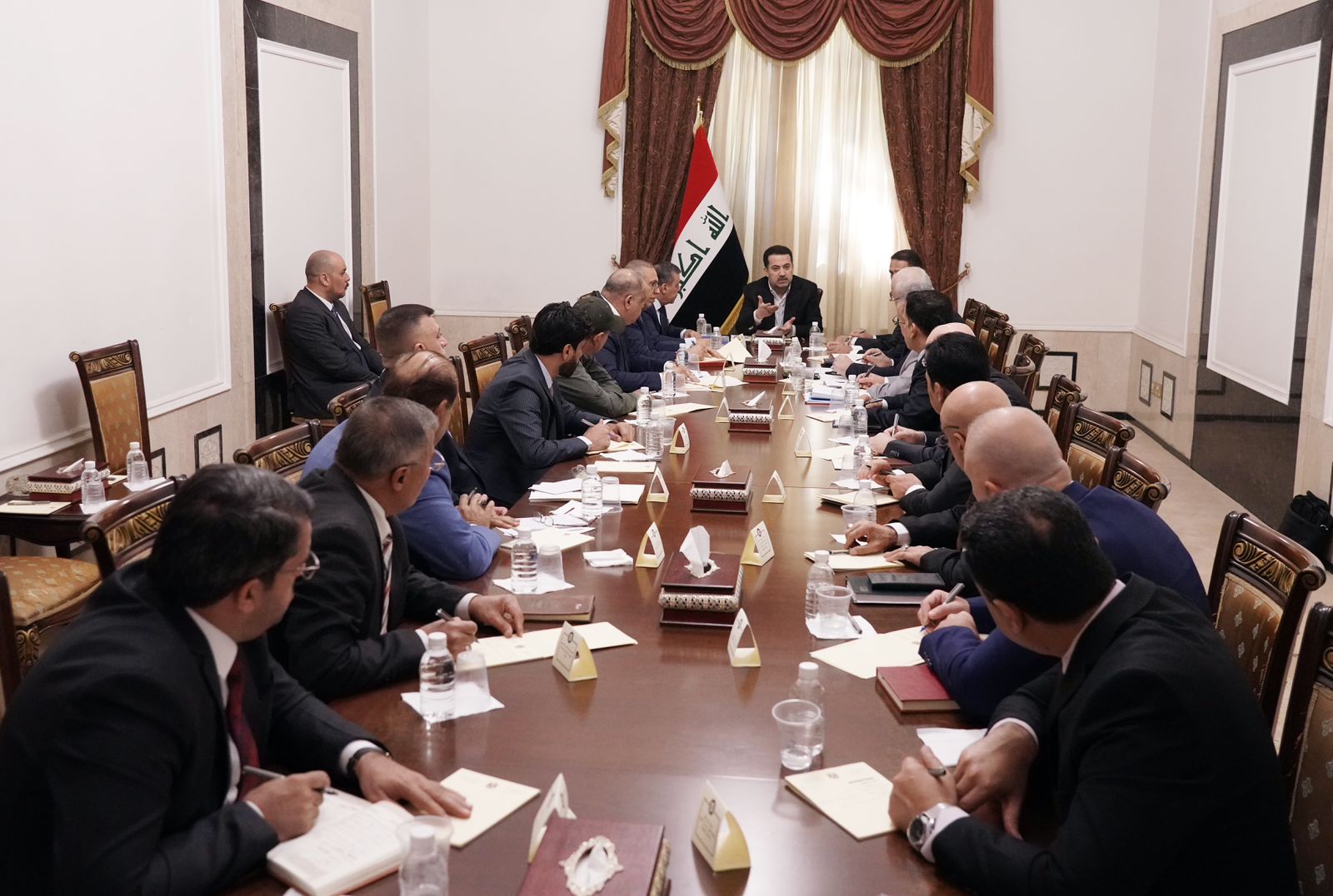 Shafaq News/ The Prime Minister, Muhammad Shia Al-Sudani, chaired today, Friday, the first meeting of the Service and Engineering Effort Team, whose formation was approved by the Council of Ministers in its last session.
During the meeting, Al-Sudani stressed the government's seriousness in implementing clear and tangible service projects, based on the ministerial curriculum, and directed to expedite finding real solutions related to providing services to citizens, and alleviating their suffering due to the reluctance to implement important service projects that directly affect their lives, according to a statement by his office.
He stressed the rejection of any case of procrastination or procrastination from any party, in implementing the decisions and directives issued by the government and related to service aspects that constitute an urgent need for citizens.
The meeting was attended by the governor of Baghdad, the undersecretaries of the ministries of electricity, health, construction and housing, and a number of general managers and specialists in financial, technical and legal aspects.
It is noteworthy that the Council of Ministers approved in its last session, and based on the government program, the formation of a service and engineering team headed by the Prime Minister and the membership of the governors, a number of deputy ministers, advisors, general managers, heads of engineering formations and specialists in financial and legal aspects, in a number of service ministries. and security.
The formation of the team came with the aim of addressing the service reality in areas that suffer from a lack of services in the sectors (municipalities, water, sewage, electricity, health, environment, schools) and any other sectors, as well as following up on lagging infrastructure projects that affect the lives of citizens and proposing treatments and ways to ensure, in addition to proposing new projects to improve services in disadvantaged areas.
shafaq.com