Najaf Friday sermon to al-Sadr: Reform must be through the formation of the Iraqi government
Najaf Friday sermon to al-Sadr: Reform must be through the formation of the Iraqi government
2022-09-16 07:31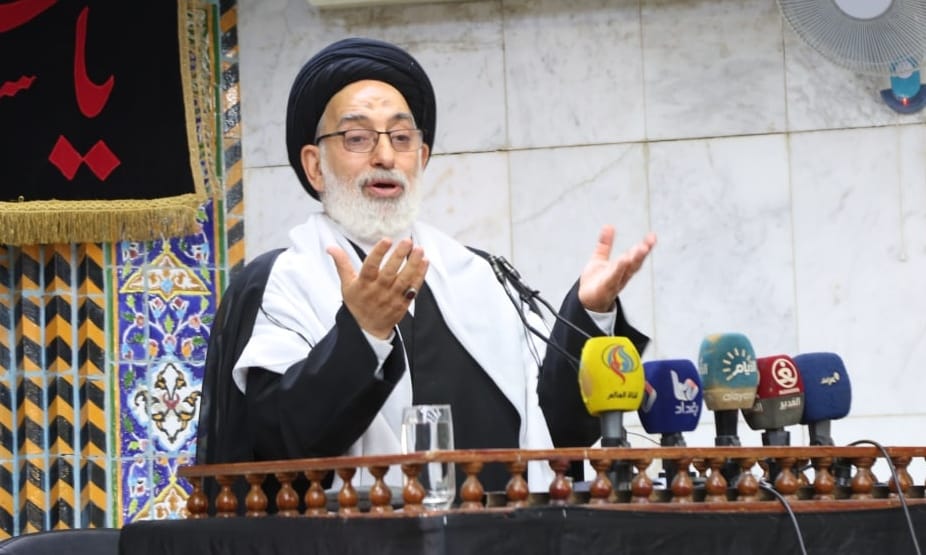 Shafaq News/ The Imam of Najaf Friday prayer, Sadr Al-Din Al-Qabbanji, said on Friday that the path of reform should be through the formation of a "strong, honest, and efficient" government.
Al-Qabbanji, a leader in the Islamic Supreme Council of Iraq, stressed in the Friday prayer sermon that the House of Representatives will hold a session as soon as possible to complete the formation of the government after the Federal Court issued its decision that it is not possible to dissolve the House of Representatives, revealing good preparations for holding the sessions of the Council after the visit of the Arbaeen.
While he called for the need for all sects and sects of the Iraqi people to participate in forming the government, saying: Iraq is for all Iraqis.
Al-Qabbanji added that, the path of reform must be through the formation of a strong, honest and efficient government and by being present in the political arena and not withdrawing from it.
Since the announcement of the results of the early legislative elections that took place last year in Iraq, the leader of the Sadrist movement, Muqtada al-Sadr, raised the slogan of reform in the political process and worked on it by trying to form a political majority government, but his attempts failed and he was forced to withdraw from the entire process.
shafaq.com