"Minister Al-Sadr" places a number of requests related to the crowd and militias and calls for changing Falih Al-Fayyad
"Minister Al-Sadr" places a number of requests related to the crowd and militias and calls for changing Falih Al-Fayyad
2022-09-02 07:43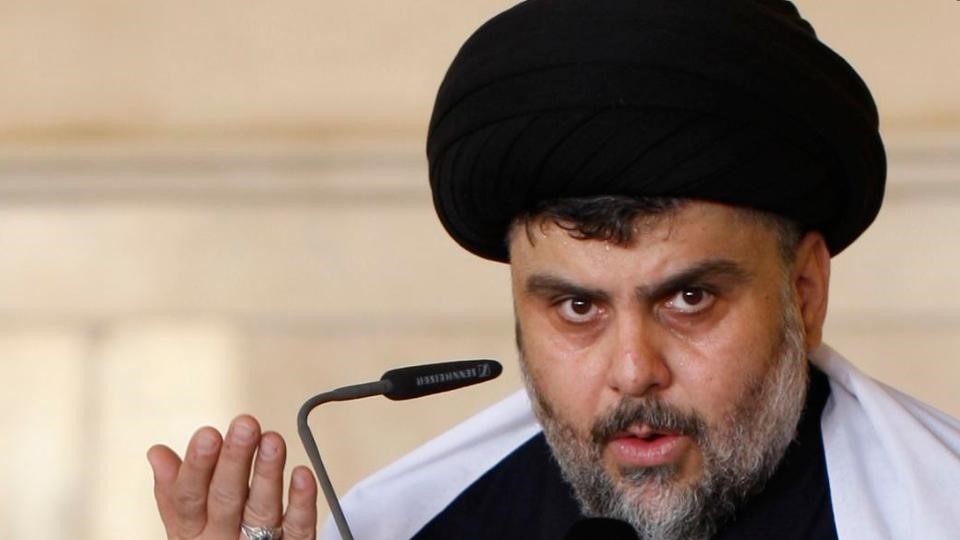 Shafaq News/ Saleh Muhammad al-Iraqi, who is close to the leader of the Sadrist movement Muqtada al-Sadr, called on Thursday to end the presence of militias and the Popular Mobilization in sensitive sites in the country, while calling for the dismissal of the head of the Popular Mobilization Authority, Faleh al-Fayyad, due to his "weak personality."
Al-Iraqi, also known as "the Minister of the Commander", said in a tweet followed by Shafak News Agency, "We suggest to the respected commander of the armed forces, the following:
This is in order to preserve the prestige of the state, end the presence of militias in sensitive places in the country, and change the PMF official (Faleh al-Fayyad) for the following reasons.
He explained, "He is a partisan (Faleh al-Fayyad) and the head of a bloc, and this is what politicizes the Mujahideen crowd, and he does not have a strong personality and even does not have a military mentality, and in general, he is not qualified for this position."
Al-Iraqi continued, "Issuing a firm and strict order to dissolve the factions that claim resistance and are killing the people, and to remove all the factions and even the Popular Mobilization from the Green Zone, and seized by the heroic national security forces."
And he considered that the fact that the factions and the mobilization remained "has a security risk for the same commander of the armed forces, as well as for the rest of the institutions, especially the judiciary and pressure on him."
Al-Iraqi called for "the removal of the popular crowd from border controls and crossings in order to preserve the reputation of the good mujahideen, as there are those who deliberately distort their reputation through the use of violence, trade, smuggling and so on."
He stressed, "The support of the mujahideen in the liberated areas, some of them suffer from marginalization and lack of care in terms of military, security and logistical, and they lack the most basic ingredients."
Tensions escalated sharply on Monday, August 29, when Sadr loyalists stormed the government palace inside the fortified Green Zone after their leader announced his "retirement" from politics.
But Sadr's supporters left the Green Zone on the afternoon of Tuesday, August 30, 2022, after he personally asked them to withdraw within an hour, reflecting his great influence on his followers and which earned him his reputation as a ruler.
At least 30 of al-Sadr's supporters were shot dead and about 600 were wounded during nearly twenty-four hours of clashing with other Shiite factions, while the crowd gathered four of his supporters, who said they had fallen on duty.
Yesterday evening, armed clashes erupted in the Basra Governorate in southern Iraq between members of the Asa'ib Ahl al-Haq movement led by Qais Khazali.
And the Peace Brigades affiliated with the leader of the Sadrist movement, and ended with the killing of four people on both sides, before the security forces were able to impose their control.
shafaq.com