After Eid al-Adha .. a new "promise" from the framework to elect the President of the Republic and form the government
After Eid al-Adha .. a new "promise" from the framework to elect the President of the Republic and form the government
2022-07-04 08:05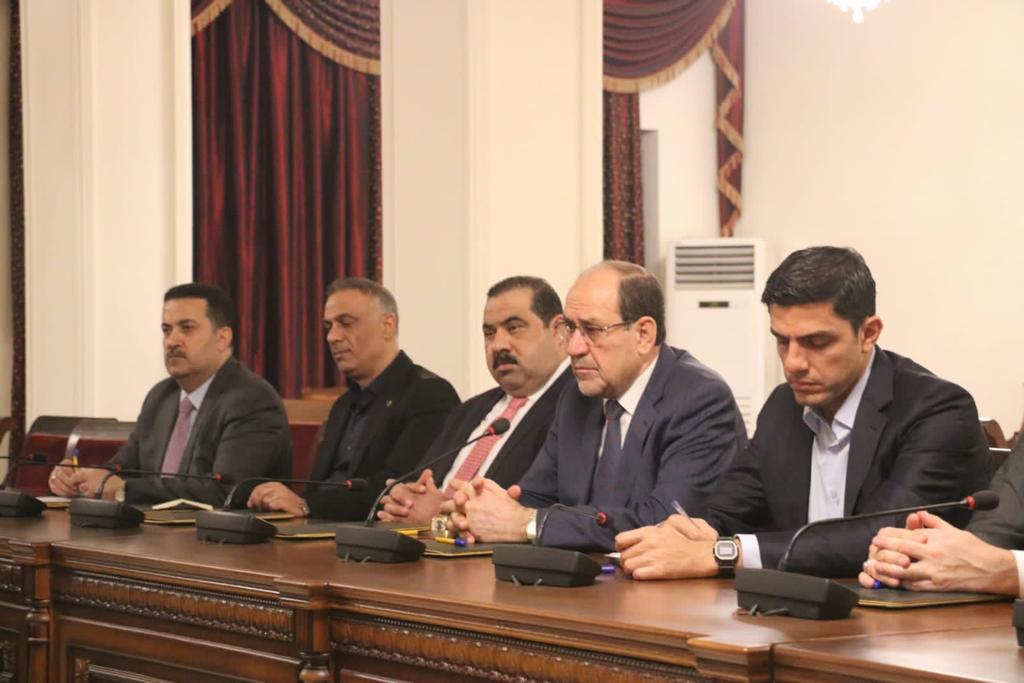 Shafaq News/ The coordination framework, which includes the Shiite forces with the exception of the Sadrist movement, confirmed on Monday, the continuation of negotiations with the Kurdish parties regarding the selection of the candidate for the presidency of the republic, likely to repeat the scenario of 2018 in this regard, in reference to the selection of the Patriotic Union candidate Barham Salih, at the expense of the party's candidate Kurdistan Democratic Party.
The leader in the framework, Deputy Amer Al-Fayez, said that "the coordination framework encourages the brothers in the Kurdish parties to agree to choose one candidate for the post of President of the Republic without the framework's interference in that."
And he indicated that "the Kurds' failure to agree on a specific candidate, certainly means that the House of Representatives will resolve its matter, as happened in the last session 2018."
Al-Fayez added, "After Eid al-Adha, the House of Representatives will hold a session to elect the president of the republic, and there is discussion and dialogue between the parties to reach an agreement that the candidate for the post of president of the republic is acceptable to the political forces."
Yesterday evening, Sunday, the leader of the State of Law coalition, Nuri al-Maliki, the most prominent leader of the Shiite framework, chaired a meeting of his coalition's parliamentary bloc, and discussed the developments in the political situation in the country, and the importance of expediting the formation of a new government "strong and capable of providing services and meeting the requirements of the Iraqi people was emphasized." ", according to a statement by Al-Maliki's office received by Shafak News Agency.
Al-Maliki stressed the continuation of discussions between the forces of the coordination framework and its allies on the one hand and the rest of the national forces on the other hand, in order to expedite the formation of the government and complete the rest of the constitutional entitlements related to the posts of the Presidency of the Republic and the Council of Ministers.
A source familiar with the political movement of the Coordination Framework Forces previously revealed to Shafaq News agency that three concerned committees have been named to complete the procedures for forming the government to speed up its announcement.
Since the Sadrist bloc's representatives submitted their resignations from the Iraqi Council of Representatives and the withdrawal of the Sadrist movement's leader Muqtada al-Sadr from the political process, the coordinating framework has addressed the task of forming the new government and entered into internal negotiations and dialogues with other political forces, but until now it has not been officially announced that understandings have been reached between the two parties. The blocs lead to the formation of the government.
shafaq.com