The Iraqi Finance Minister points out an "unhealthy" thing in government banks, "It is time to fix it."
The Iraqi Finance Minister points out an "unhealthy" thing in government banks, "It is time to fix it."
2022-07-02 08:04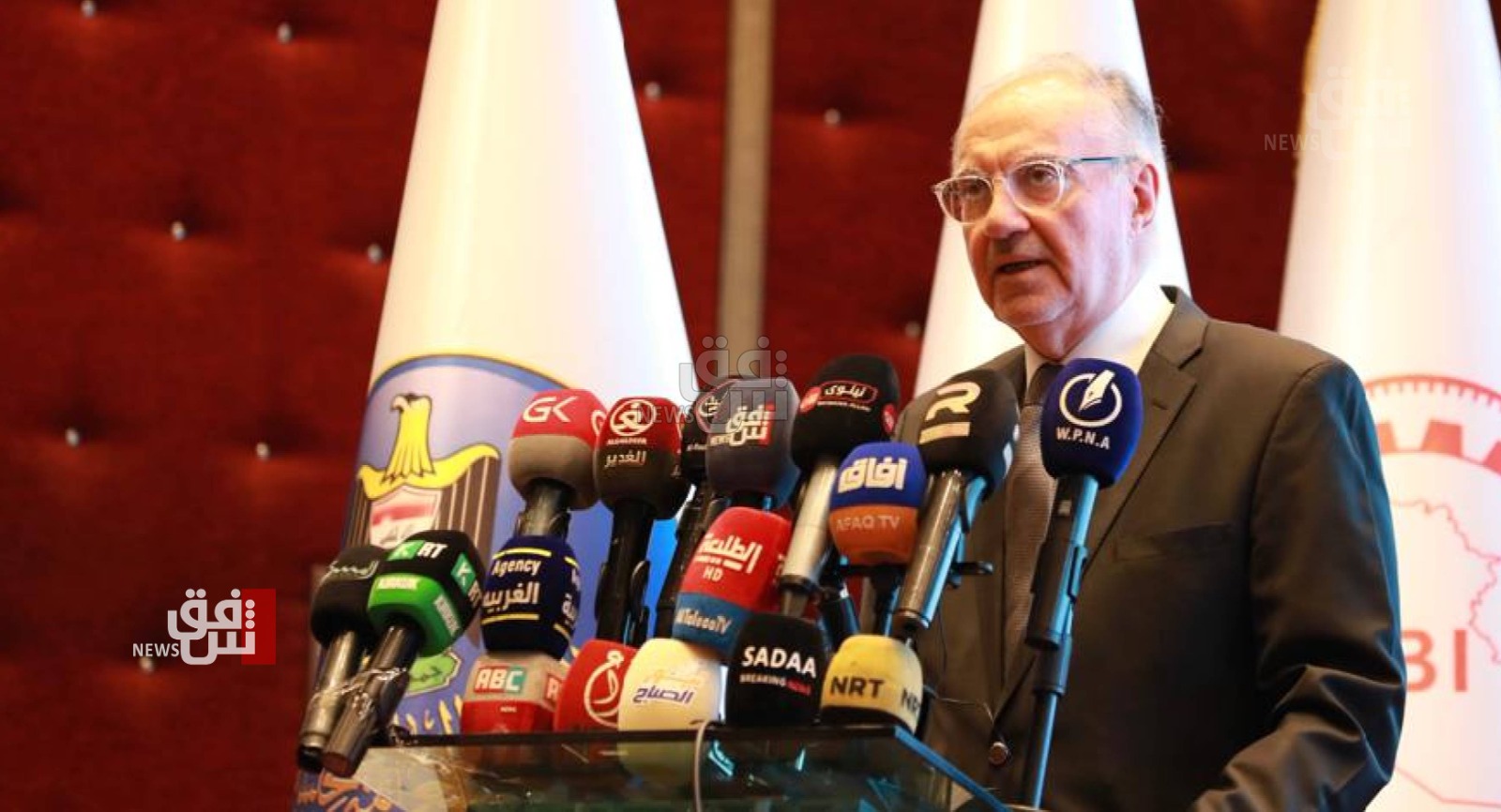 Shafaq News/ Today, Saturday, Iraqi Finance Minister Ali Allawi considered that there is something he described as "unhealthy" in government banks that has no parallel in the world, for their acquisition of 70% of deposits, stressing that "the time has come to fix it" in cooperation with the bank. central.
Allawi said during a speech at the Fifth Finance and Banking Exhibition Conference, which was held today, in the capital, Baghdad, and was attended by Shafak News Agency, that "the time has come for change and reform of government banks in cooperation with the Central Bank," noting that "these banks account for 70 percent of the Deposits, and this is not healthy in a system based on market foundations, and there is no ratio of this size in any country in the world, even in the socialist world."
Allawi added, "If we do not reform the banks, they will not play their role in providing the economy with loans, financial and advisory support in the productive sectors, including industries, transportation and tourism."
Allawi pointed out that "investment is only made through savings, and this only comes from three sources, either from the state, the savings of people and companies, or from the external flow," explaining that "the external flow is subject to the political and global situation and cannot be relied upon."
And he indicated that "foreign investment is nothing," explaining that "the reception of the outflow must completely change the environment."
Allawi was considered that "the activity of the government's economic institutions has failed, except for the financial ones," noting that it is not possible to "create profits that support government investment."
Allawi stressed the need for "the existence of competition for the private banking sector over deposits equally with government banks," noting that this "does not exist, and therefore one of the government's most important priorities is reforming banks, which can only be reformed by changing their legal systems, especially the internal ones with regard to a bank." Al-Rafidain and Al-Rasheed.
Allawi pointed out that "the privatization process lasted for a year and a half, as it required a review of laws and legislation," explaining that "the State Council recently gave the position that we can change the banking system of government banks towards not privatization, but rather changing the percentage of our representatives in the private sector in these banks."
He explained, "We dismissed the board of directors and the executive management and used the banking and commercial law," stressing that "all the concepts of governance of the Central Bank will be applied to government banks as a first step."
He continued, "The second step is related to restructuring the banks, which is not an easy step, as these banks have been isolated from international banks for 40 years."
Allawi believed that "the first process to reform government banks and to be a qualitative leap to an independent reality that supports the financial institution needs at least three years," noting that "the next government must continue with this achievement for the other step, to reform government banks, and it will be for another 2-3 years, The focus is on the profitability of these banks."
He wondered, "What is the meaning of profit if the outputs are subsidized by the government and the inputs are also subsidized," stressing the need for "there to be competition with the private banking sector."
At the conclusion of his speech, Allawi expressed optimism about "the reform of government banks and a qualitative leap for them."
shafaq.com