Calls to hold the Iraqi Finance Minister accountable under the dome of Parliament because of "bad" policies
Calls to hold the Iraqi Finance Minister accountable under the dome of Parliament because of "bad" policies
2022-06-20 08:03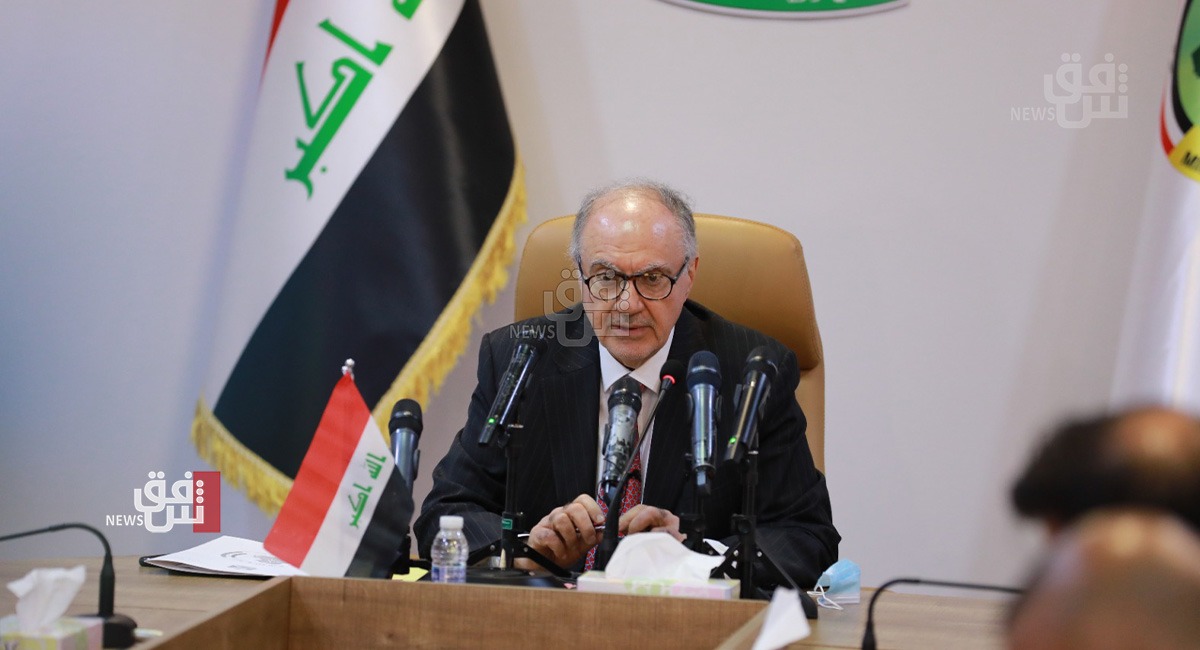 Shafaq News/ The head of the Parliamentary Services Committee in the Iraqi parliament, MP Mahma Khalil Ali Agha, described on Monday the monetary policy of Minister of Finance Ali Abdul-Amir Allawi as "bad", calling for his accountability under the parliament due to several violations.
Ali Agha said, in a statement received by Shafaq News Agency, that "this policy has caused great harm to the Iraqi people and increased their suffering, in many of its details, starting with delaying the salaries of employees and retirees, despite the financial surplus as a result of high oil prices, and ending with the many pervasive corruption files." In many of the ministry's institutions, such as selling the currency and the status of banks and banks, and insisting on reducing the value of the Iraqi dinar against the US dollar, as well as the federal budget that should be for all Iraqis at all.
Ali Agha held the Minister of Finance responsible for all the failures that hit the ministry, by not rehabilitating the banks, as well as the currency smuggling operations that are taking place in full swing, as the minister is the first and last responsible for it, noting "the need for him to be held accountable by the Iraqi parliament."
Ali Agha pointed out that "the minister punished the employees and retirees of the Kurdistan Region by not sending salaries to them, indicating that it was "unreasonable to punish an indigenous part of the Iraqi people, and hold them to political differences that have no elegance or sentences to them."
And he continued, "This policy pursued by Allawi, is a flagrant violation of the Iraqi law and constitution, which states in Article 14 of it: that Iraqis are equal before the law without discrimination based on gender, race, nationality, origin, color, religion, sect, belief or Opinion, economic or social status, and its reference in Article (15) / First: Everyone has the right to life, security and freedom, and these rights may not be deprived or restricted except in accordance with the law, and based on a decision issued by a competent judicial authority.
Ali Agha pointed out that "the Iraqi Finance Minister tied Iraq with debts, by borrowing from the countries of the world and the International Monetary Fund, which cast a shadow over the citizen."
The Deputy Chairman of the Parliamentary Services Committee referred to the impossible conditions that entrapped Iraq and said that "their results were that 50% of the general budget projects were not implemented, and this is a danger that led to the destruction of the Iraqi dinar exchange rate, and the reversal of the financial policy of the ministry in the way it manages the financial file, there is no country In the world, it is destroying the price of its national currency, such as the Iraqi Ministry of Finance with unacceptable pretexts."
He explained, "The reduction of the Iraqi dinar against the dollar took place in the currency auction, which is under the control of corrupt parties that trade in the people's food and smuggle foreign currency outside Iraq."
Ali Agha concluded that, "These financial practices have led to the fragility of the Iraqi capital market despite the lifting of sanctions on the country, the payment of Kuwait's debts, the rise in oil prices, reaching $90 per barrel, as well as the stability of the democratic system in Iraq and the peaceful transfer of power."
shafaq.com