The Iraqi parliament passes a law banning dealing with Israel, and Al-Sadr calls for street celebrations
The Iraqi parliament passes a law banning dealing with Israel, and Al-Sadr calls for street celebrations
2022-05-26 08:13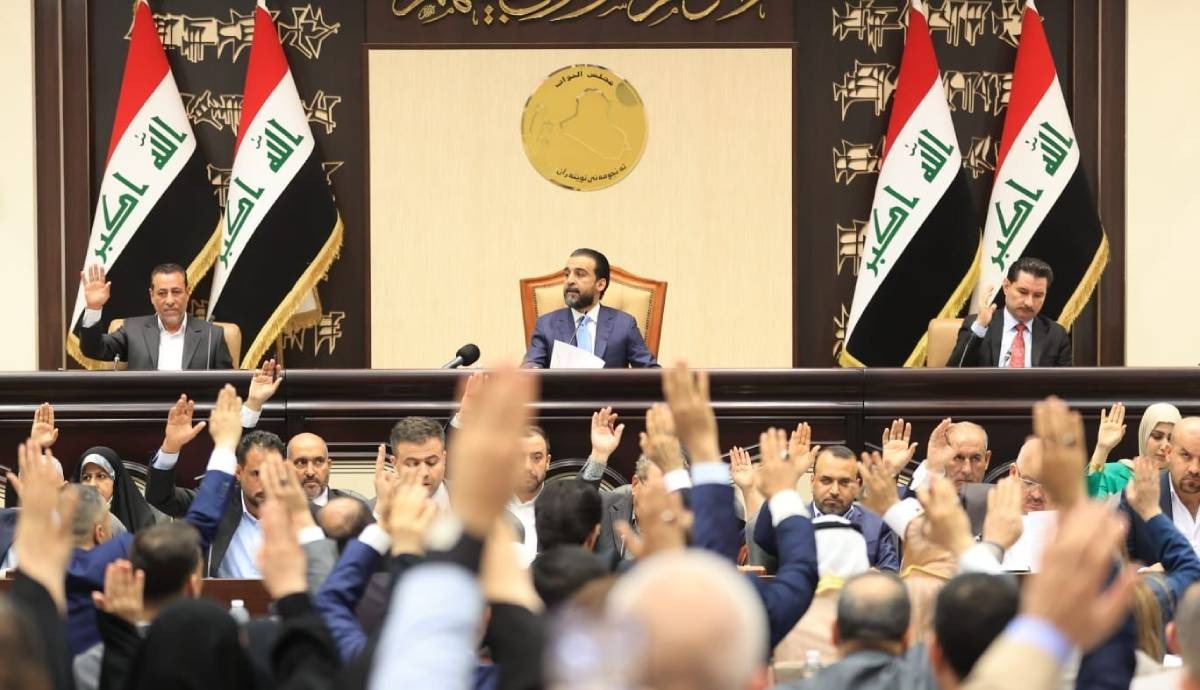 Shafaq News/ The Iraqi parliament approved today, Thursday, a proposal for a law criminalizing "normalization with the Zionist entity" with the unanimous consent of the attendees.
Earlier in the day, Parliament Speaker Muhammad al-Halbousi opened the parliament session after the quorum was completed, with the attendance of 275 deputies.
Shafak News Agency correspondent said that as soon as the session convened, parliament began voting on the articles of the proposed law.
Following the vote, the First Deputy Speaker of the House of Representatives, Hakim Al-Zamili, issued a statement saying, "This law, which was unanimously voted by the voters, represents a true reflection of the will of the people, a brave national decision, and a position that is the first of its kind in the world in terms of criminalizing the relationship with the Zionist entity," calling "Arab and Islamic parliaments to pass similar legislation that meets the aspirations of their people."
In turn, the leader of the Sadrist movement, Muqtada al-Sadr, called on the Iraqi people to take to the streets in a tweet to celebrate the vote on the proposed law, which he described as a "great achievement."
Last Thursday (May 19), the Iraqi parliament completed a report and discussion of a proposed law banning normalization and establishing relations with Israel, which aims to prevent the establishment of any kind of relations with it.
The "Save a Homeland" bloc, the largest coalition in the Iraqi parliament, had earlier submitted a draft law to the parliament's presidency that stipulates "criminalizing normalization with Israel."
It is noteworthy that Iraq does not establish any relations with "Israel", and the majority of Iraqi political forces reject normalization with it.
shafaq.com