Negotiations between the coordination and the Sadrists to preserve the "Shiite prestige"
Negotiations between the coordination and the Sadrists to preserve the "Shiite prestige"
2022-03-10 07:31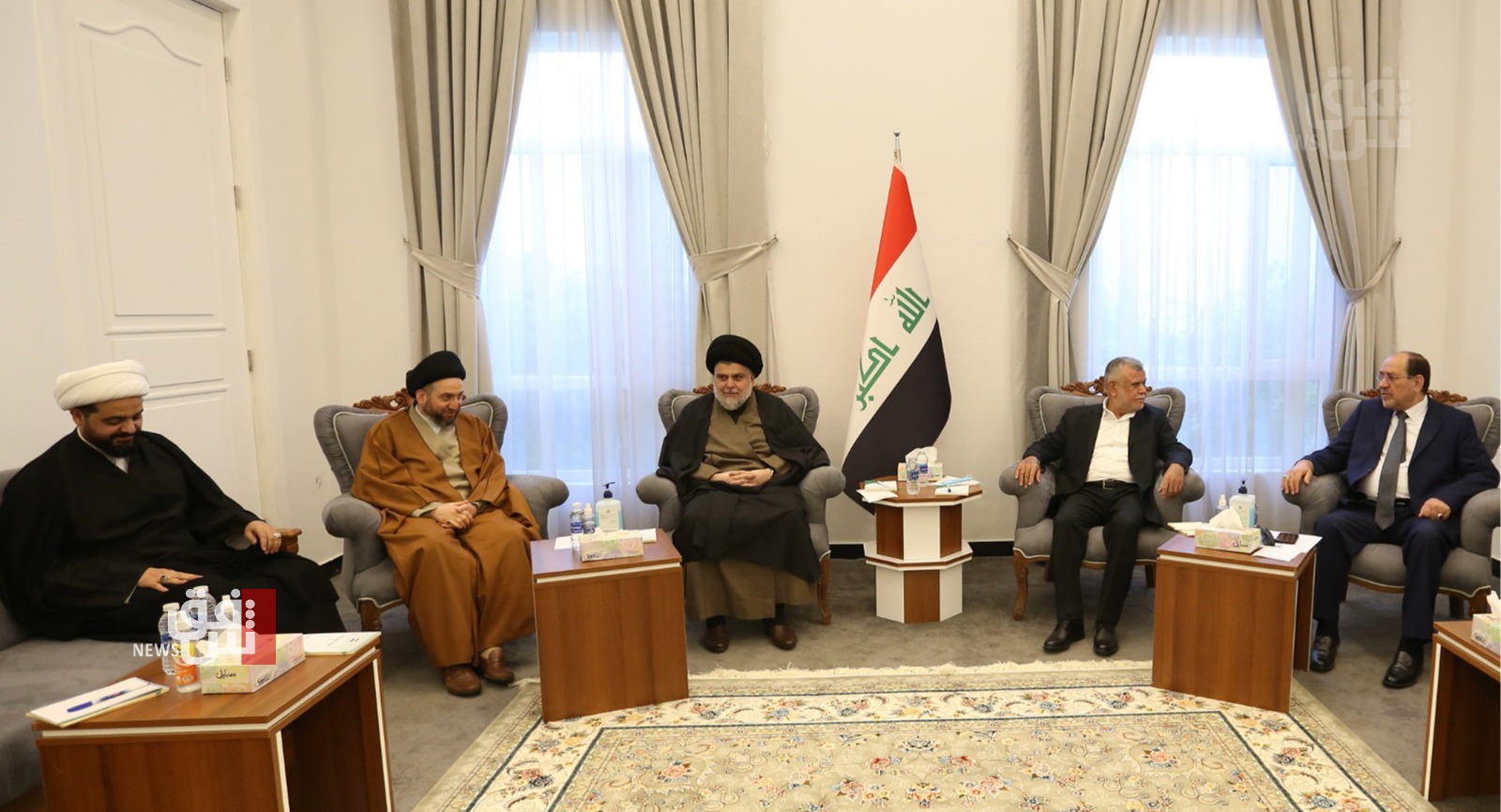 Shafaq News/ An informed political source revealed, today, Wednesday, that preliminary negotiations are underway between the coordination framework and the Sadrist bloc to take control of matters and preserve "the prestige of the Shiite component", while indicating the existence of "another scenario" if those negotiations fail.
The source told Shafaq News Agency, "Representatives of the coordination framework started new negotiations a few days ago with the Sadrist bloc, and at the level of the leaders of the second row, to reach final understandings that end the dispute between the Shiite forces," noting that "the goal of those negotiations is to form an expanded Shiite majority that holds the reins of matters." The component preserves its prestige and its right in the next government.
The source explained, "The results of the understandings so far can be described as positive, enhancing the choice of the majority by adopting more than one scenario on the negotiating table, including the departure of more than 60 deputies from the coordination framework (exclusively Shiite deputies) with the Sadrist bloc to form the largest Shiite bloc," noting in At the same time, that "this does not come until after the abolition of the veto or the red lines on some components of the framework (the rule of law) permanently."
And the source indicated, "The second scenario is the announcement of the formation of the largest bloc (national stability) officially, and then the formation of the government and only the requirements of the stage, and added that "among the files that were agreed upon between the negotiating committees is the file of naming the Prime Minister by the Sadr bloc, as well as the distribution of Ministerial portfolios, taking into account the political balance in accordance with the political equation adopted since 2005.
The source pointed out that "the framework proposed naming a candidate for prime minister who is known for his successful administration and who is acceptable to the Sadrist movement and the rest of the political forces."
He added that "the leaders of the components of the coordination framework are awaiting the results of negotiations with the Sadrist bloc to resolve the announcement of the Alliance of National Stability, with the participation of political forces from outside the framework (Sunni and Kurdish forces), and the number of deputies of the alliance may reach more than 135 deputies."
shafaq.com