Al-Maliki's coalition: Reducing the price of the dollar is in the hands of this party exclusively
Al-Maliki's coalition: Reducing the price of the dollar is in the hands of this party exclusively
2022-02-19 02:13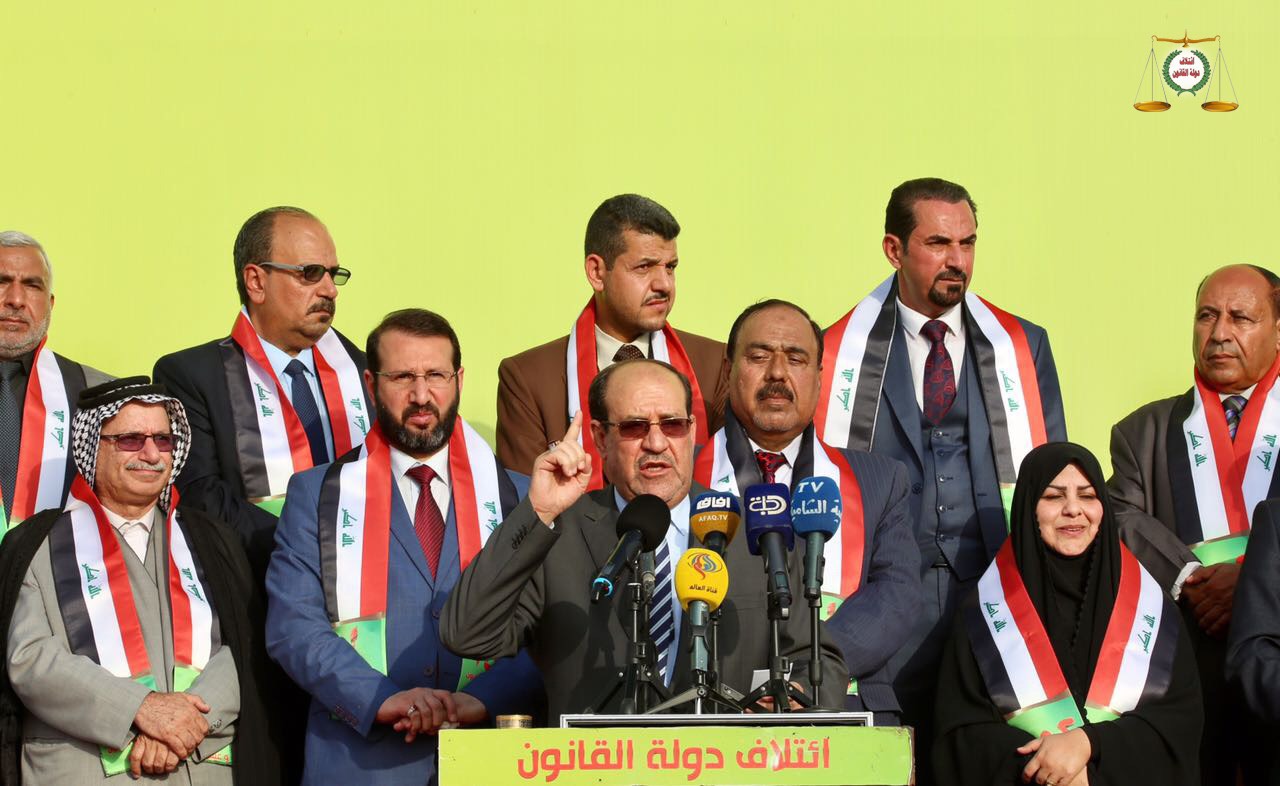 Shafaq News/ The State of Law coalition, led by Nuri al-Maliki, revealed today, Saturday, what it described as "the only way" through which the dollar exchange rate against the Iraqi dinar can be reduced.
The representative of the coalition, Aref Al-Hamami, told Shafak News Agency, "The Iraqi parliament does not have any authority to decide to reduce the exchange rate of the dollar against the Iraqi dinar," noting that "the process of hosting Finance Minister Ali Allawi is an attempt to hold the minister this responsibility, although the decision was supported." by the previous parliament and the influential political forces in it.
Al-Hamami indicated that "reducing the exchange rate of the dollar against the Iraqi dinar is within the authority of the Council of Ministers exclusively, and the reduction process must be within the draft budget law, and otherwise no change can be made in the exchange rate," noting that "every talk about that is far away." About the truth, the reality, and an attempt to delude the Iraqi street only.
Earlier, an official source in the Iraqi Ministry of Finance "strongly" ruled out the possibility of changing the exchange rate and reducing the value of the dollar against the dinar because of its negative impact on the country's economy.
Today, Saturday, the Iraqi Council of Representatives held a meeting headed by Hakim Al-Zamili, the first deputy speaker of the Council, to discuss the reality of the dollar exchange rate against the local currency.
The Governor of the Central Bank, Mustafa Ghaleb Mokhif, his deputy and a number of officials in the bank attended the meeting, while Finance Minister Ali Allawi and his ministry boycotted the meeting.
In his speech during the start of the meeting, Al-Zamili promised the Minister of Finance to question him under the dome of Parliament, and to issue a decision banning him from traveling outside Iraq.
It is noteworthy that the Central Bank of Iraq, on December 19, 2020, officially announced the amendment of the foreign exchange rate (the US dollar) to be 145,000 dinars for every $100, according to the state's general budget for the year 2021 approved by the House of Representatives.
As a result, according to specialists, the annual inflation in Iraq rose significantly, so that the prices of all materials and commodities in the Iraqi market rose significantly, which sparked a wave of strong resentment among the popular circles, as well as the objections of some interested in economic affairs.
shafaq.com