"Sovereignty" reveals the truth about Halbousi's candidacy for the presidency and sends a message
"Sovereignty" reveals the truth about Halbousi's candidacy for the presidency and sends a message
2022-02-14 09:02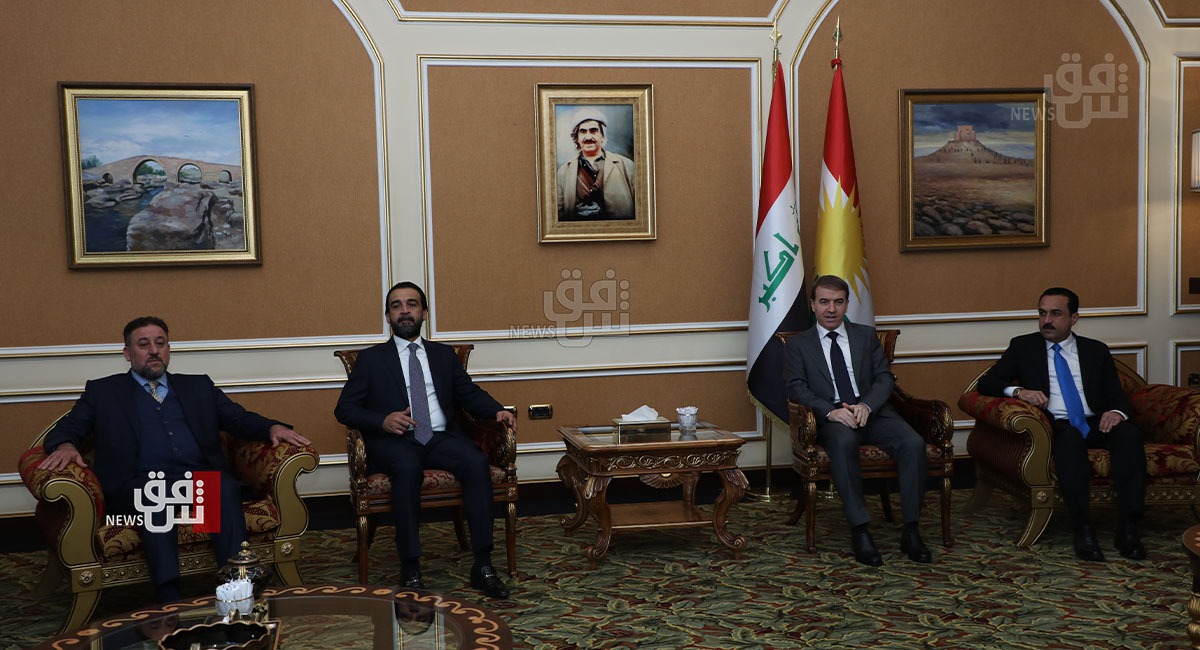 Shafaq News / The Sovereignty Alliance, led by Khamis al-Khanjar, denied on Sunday what was reported on social media, about the nomination of Parliament Speaker Muhammad al-Halbousi for the post of President of the Republic.
And social networking sites had indicated that Al-Halbousi's victory in the presidency would mean that Shakhwan Abdullah would be president of the Iraqi parliament.
The leader of the coalition, Fahd Al-Rashed, told Shafaq News Agency, "All these rumors are untrue, and the purpose of them is to destabilize and disperse the tripartite coalition with the Kurds (Kurdistan Democratic Party)."
"We are committed to our alliance with Mr. Al-Sadr and brother Masoud Barzani," added Al-Rashed, a member of the Iraqi parliament from Anbar province.
And earlier today, Sunday, the Federal Supreme Court in Iraq decided to exclude Hoshyar Zebari from running for the post of President of the Republic.
The text of the court's decision, according to a document seen by Shafak News Agency, stated, "The ruling on the invalidity of the parliament's decision to accept the nomination of Hashyar Mahmoud Muhammad Zebari for the post of President of the Republic, which was taken on 01/31/2022, and to cancel it and not accept his candidacy in the future for violating the provisions of Article (68). From the Constitution of the Republic of Iraq for the year 2005.
On the other hand, Zebari commented on the Federal Court's decision, saying, "They do not want a strong and experienced president for Iraq, and their goal was to obstruct us by not reaching the parliament, reiterating that he is the Kurdistan Democratic Party's "only" candidate for the position, and no other candidate submitted his papers.
shafaq.com