The Federal Court decides to continue Barham Salih as President of the Republic
The Federal Court decides to continue Barham Salih as President of the Republic
2022-02-13 04:15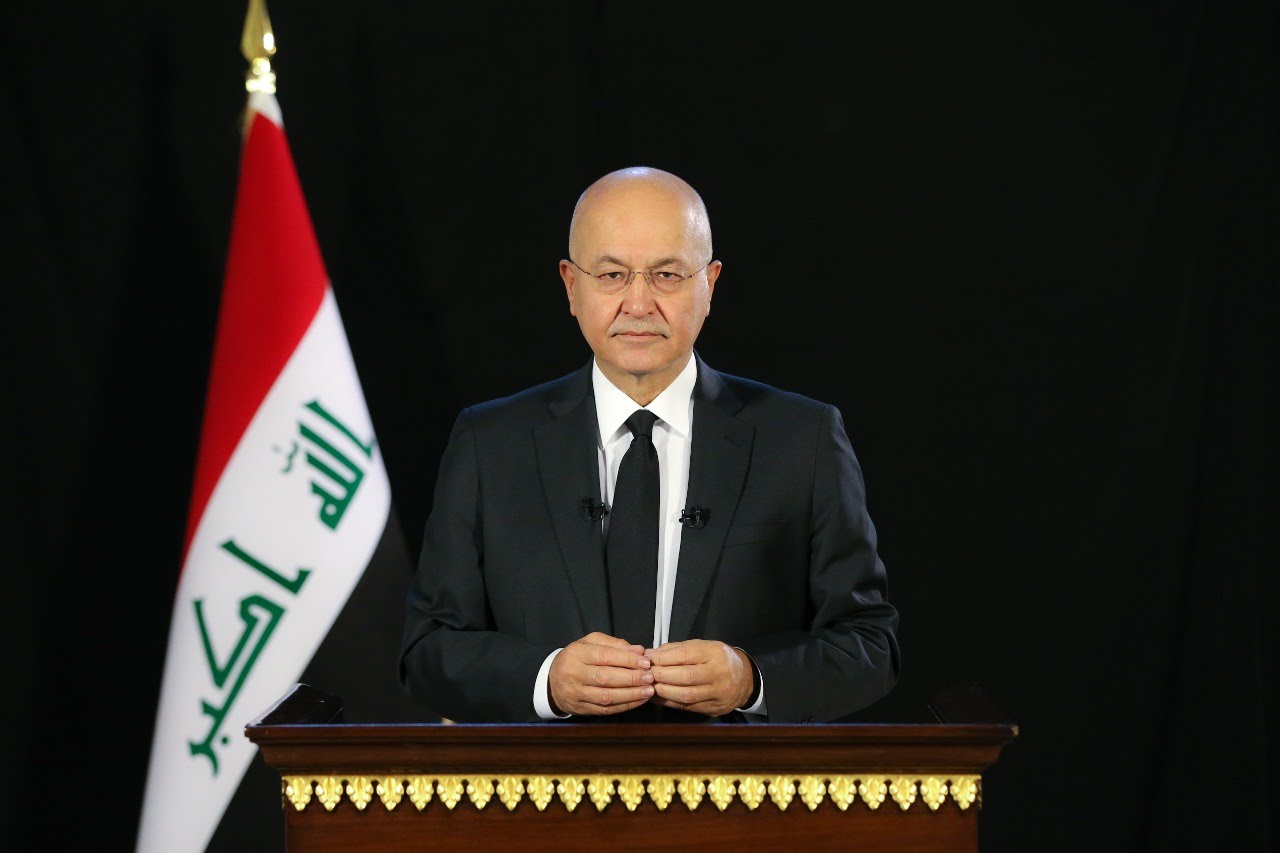 Shafaq News/ The Federal Supreme Court of Iraq decided on Sunday that the current President of the Republic, Barham Salih, will continue his duties until a new president is elected.
And the court confirmed in a document obtained by Shafak News Agency, that "the President of the Republic continues to exercise his duties until the election of a new President of the Republic of Iraq, despite the expiry of his term at the end of the session of the House of Representatives," explaining that "the decision was issued by agreement, definitively and binding on all authorities based on the provisions of Articles (93 / second and 94). ) of the Constitution of the Republic of Iraq for the year 2005.
On February 8, the outgoing President of the Republic, Barham Salih, submitted an inquiry to the Federal Supreme Court regarding the constitutional vacuum that occurred after the parliament failed to choose a new president for Iraq.
An informed source told Shafaq News Agency, "Saleh's address to the Federal Court regarding the (constitutional vacuum), came after attempts to take over the Speaker of Parliament, Muhammad al-Halbousi, the duties of the presidency, under the pretext of this void, and the end of Saleh's role, after entering this void."
He added, "Saleh sent this inquiry in order to block the way for Al-Halbousi to take over the presidency of the republic during the next stage temporarily, in addition to his current position as the presidency of the Iraqi parliament."
shafaq.com