Zebari to Shafak News: I am the only candidate for the party, and he has not presented another candidate for the post of President of Iraq
Zebari to Shafak News: I am the only candidate for the party, and he has not presented another candidate for the post of President of Iraq
2022-02-13 07:33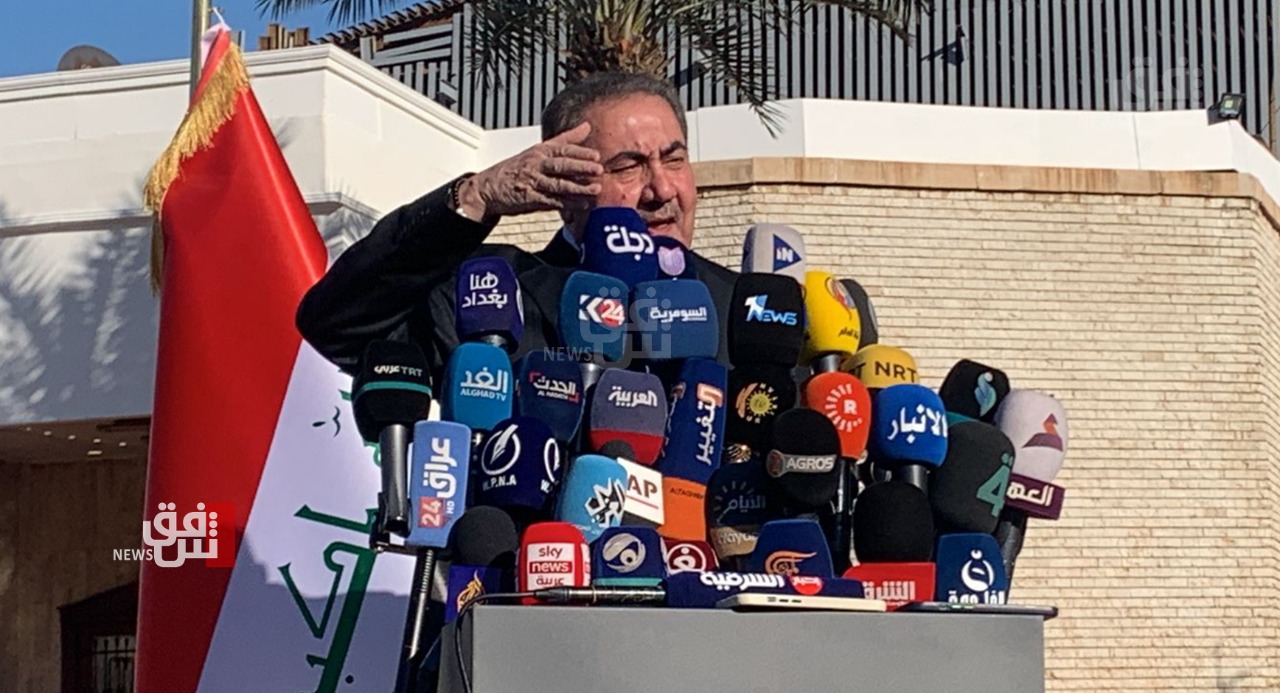 The candidate for the presidency, Hoshyar Zebari, confirmed to Shafak News Agency, that he is the "only" Kurdistan Democratic Party candidate for the post.
Zebari said in a press conference, held this afternoon, at his residence in Baghdad, in response to a question by Shafak News Agency correspondent, if there is another candidate for a position from the party, that "the only candidate for this position is Hoshyar Zebari," stressing that "there is no Another candidate submitted his papers for the position."
Zebari explained during the conference, "The biggest honor for me is my nomination from President Massoud Barzani, and this is the biggest honor for me," adding, "They do not want a strong president for Iraq who has experience, and their goal was to obstruct us by not reaching the parliament."
He continued, "They disrupted the political process because Hoshyar al-Zibari did not reach the parliament session," reiterating, "So far, there is no candidate for the Democratic Party, for this position, and we were excluded today according to the court's decision."
And earlier today, Sunday, the Federal Supreme Court in Iraq decided to exclude Hoshyar Zebari from running for the post of President of the Republic.
The text of the court's decision, according to a document seen by Shafak News Agency, stated, "The ruling on the invalidity of the parliament's decision to accept the nomination of Hashyar Mahmoud Muhammad Zebari for the post of President of the Republic, which was taken on 01/31/2022, and to cancel it and not accept his candidacy in the future for violating the provisions of Article (68). From the Constitution of the Republic of Iraq for the year 2005.
shafaq.com