An expanded meeting in the Iraqi parliament to scrutinize the names of 26 candidates for the post of President of the Republic
An expanded meeting in the Iraqi parliament to scrutinize the names of 26 candidates for the post of President of the Republic
2022-01-29 03:37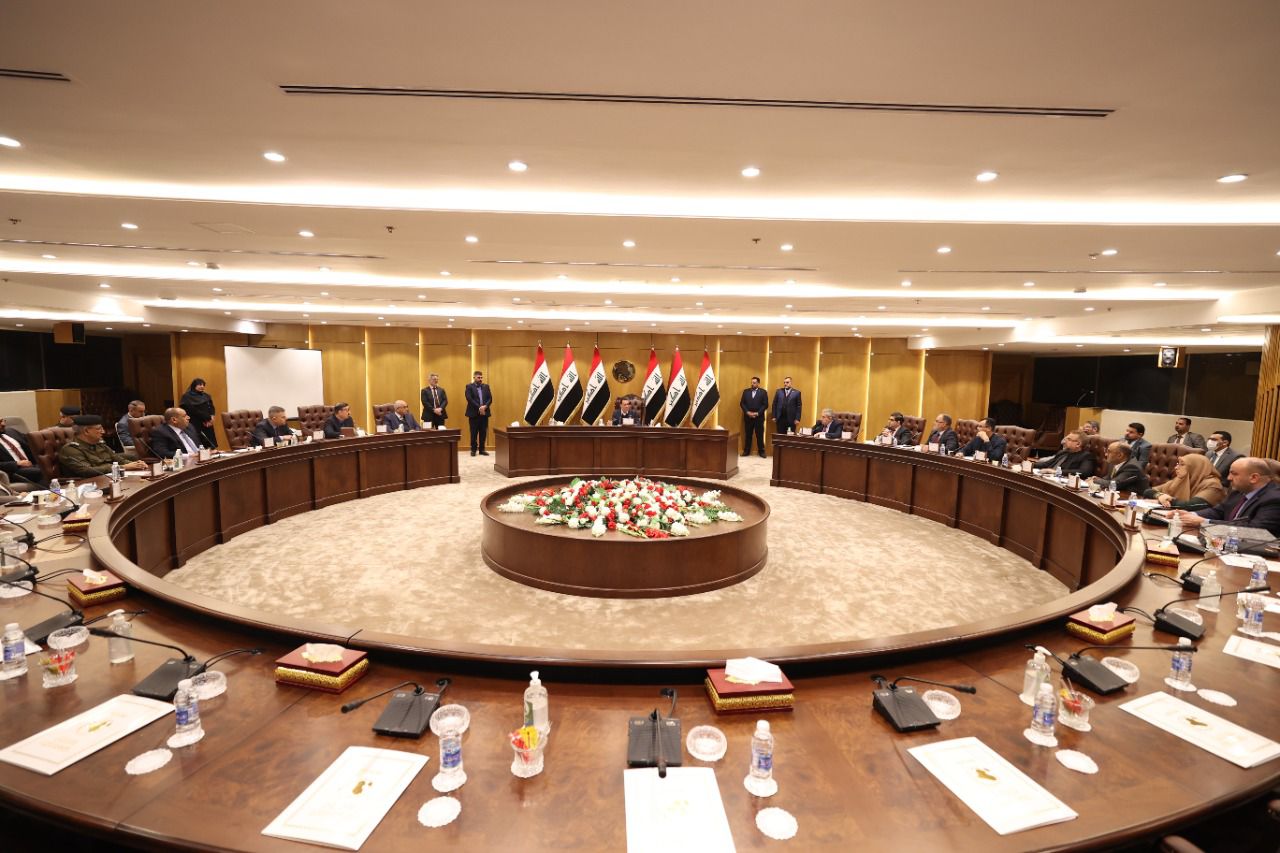 Shafaq News/ The First Deputy Speaker of the Iraqi Parliament, Hakim Al-Zamili, announced on Saturday that an expanded meeting will be held to check the names of the candidates for the presidency, stressing the adoption of "data, provisions and restrictions imposed on each candidate away from all external or internal tendencies, trends or influences."
Al-Zamili's office said in a statement issued today, and received by Shafak News Agency, that the latter chaired, today, the expanded meeting to check the names of the candidates for the presidency, which is to be announced two days from now, provided that the vote on the presidential candidate will be officially held during the second session of the fifth session. Parliament on Monday, February 7, 2022 next week.
He explained that during the meeting, which was held in the parliament building, in the presence of the Minister of Higher Education and Scientific Research, the Chairman of the Integrity Commission, the Vice-President of the Accountability and Justice Commission, the Senior Undersecretary of the Ministry of Interior and members of the Diwaniyah Order, all 26 candidates for the position of President of the Republic, in terms of restrictions, were discussed and audited. and their position on accountability, justice, academic degrees, and their integrity.
Al-Zamili stressed the need to adopt documents, certificates and resumes in a professional and transparent manner, and to remove any kind of political pressure that may be exerted on the relevant authorities to prevent them from performing the duties assigned to them, stressing that everyone has placed their full confidence in these authorities by applying professional standards to all candidates on the Both and in a manner different from what was in place in the past, confirming that the House of Representatives approved all mechanisms, procedures, statements, provisions, and restrictions imposed on each candidate away from all tendencies, trends, desires, or external or internal influences.
Al-Zamili noted that the charges against the candidates or everything that is raised on social media does not concern us as much as we rely exclusively on the final judicial decisions against all candidates.
shafaq.com