The Central Bank of Iraq increases the allocations for lending small and medium enterprises by "a trillion dinars"
The Central Bank of Iraq increases the allocations for lending small and medium enterprises by "a trillion dinars"
2022-01-16 00:26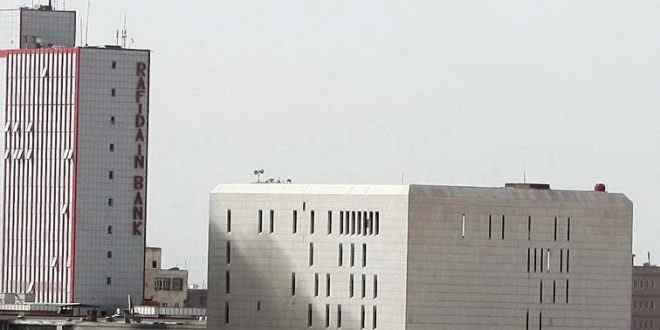 Shafaq News/ The Governor of the Central Bank of Iraq, Mustafa Ghaleb Mokhif, announced on Sunday, an increase in the amount of the Central Bank's initiative to lend to small and medium enterprises by an amount of one trillion dinars, bringing the total amount allocated for this goal to two trillion dinars.
A statement of the Central Bank was received by Shafak News Agency; That scary clarified, during his visit, a number of projects that were financed through the initiative: "The central bank's lending initiatives have contributed to supporting the industrial, agricultural, housing and trade sectors, and have come to constitute nearly 30% of the total credit granted to the private sector, and have contributed an important percentage to the GDP." Total".
He pointed out that "there are some loans provided by the Central Bank that are granted without interest, but in return for an administrative commission only, and that the one trillion dinars initiative contributed to creating thousands of job opportunities and financing nearly three thousand housing units throughout Iraq, and its implementation rate has exceeded 90 %, which prompted us to increase its amount by an additional trillion dinars.
The Governor of the Central Bank concluded his speech by saying: The monetary policy tools have greatly contributed to supporting the economy and overcoming the financial crises that occurred in the country.
It is noteworthy that the Central Bank launched multiple lending initiatives, including the initiative to finance small and medium projects and the initiative of large projects amounting to five trillion dinars to finance specialized banks, as well as three trillion dinars to support the real estate sector, and finally the clean energy initiative in the amount of one trillion dinars, bringing the total amounts allocated to development initiatives more of fifteen trillion Iraqi dinars.
shafaq.com