Iraq signs 15 contracts with China to build 1,000 schools
Iraq signs 15 contracts with China to build 1,000 schools
2021-12-16 03:37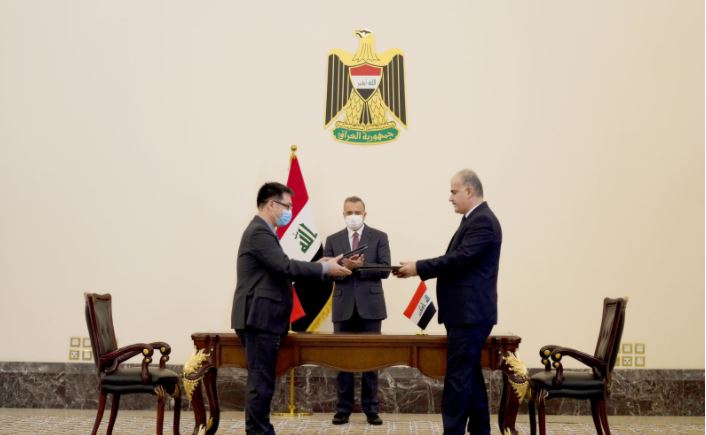 Shafaq News/ The Iraqi government announced on Thursday that it had signed 15 contracts with the Chinese side to build 1,000 schools in different parts of the country.
Al-Kazemi's media office said, in a statement received by Shafaq News Agency, that under the patronage and presence of Prime Minister Mustafa Al-Kazemi, a ceremony of signing fifteen contracts with the Chinese side took place today, to build a thousand school buildings in various parts of Iraq; This is within the framework of cooperation agreement between the Iraqi and Chinese governments.
The statement added that the Iraqi side was represented in the signing by the Executive Director of the Higher Committee for School Construction Karar Muhammad, while the Chinese side was represented by the Vice President of Power China Li Dze, for the construction of 679 school buildings.
The signing, according to the statement, was signed with the Chinese side, represented by the regional director of Sino Tech, Mr. Koo Jun; For the construction of 321 school buildings.
On the twenty-eighth of last November, the Iraqi military authorities reported a security alert to protect Chinese companies implementing a project to build 1,000 schools across Iraq.
The Joint Operations Command said that the Deputy Operations Commander, Lieutenant-General Abdul-Amir Al-Shammari, met with deputy operations commanders and police commanders about the construction of 1,000 schools across Iraq, stressing that all units will be on alert, to protect Chinese companies and remove abuses on the encroached lands.
shafaq.com