A demonstration in central Baghdad to demand a reduction in the price of the dollar and the restoration of the "alternative" system for the military
A demonstration in central Baghdad to demand a reduction in the price of the dollar and the restoration of the "alternative" system for the military
2021-12-14 08:17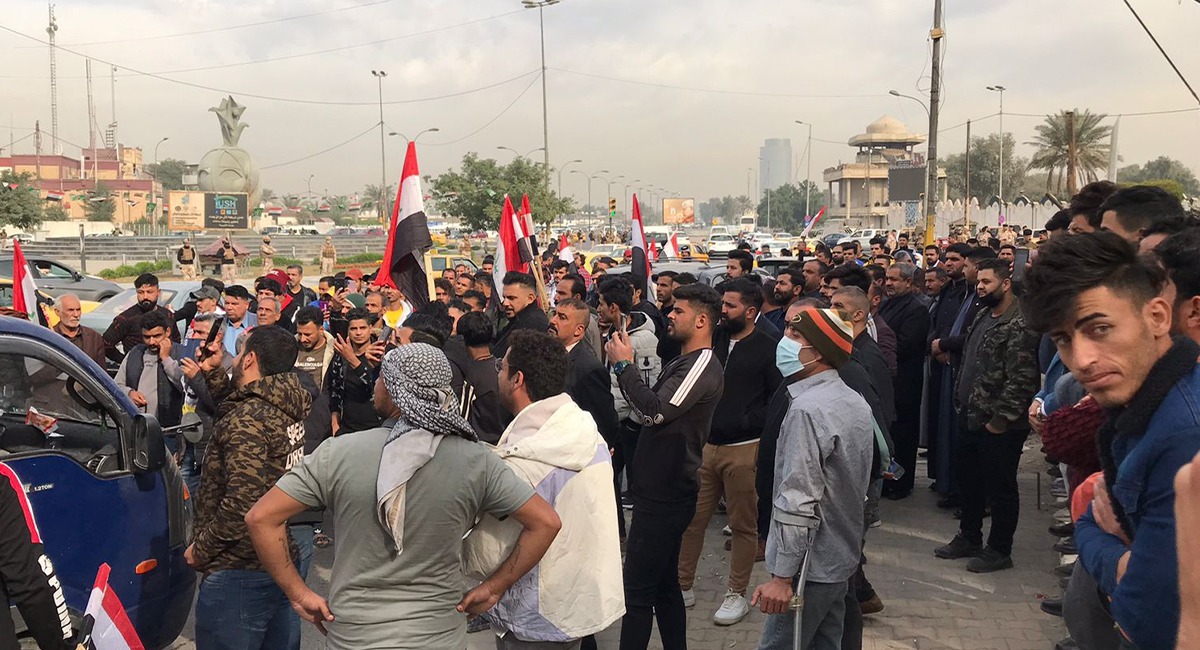 Shafaq News/ A civil activist from Babil Governorate, Dargham Majid, organized a demonstration in the center of the capital, Baghdad, to demand a reduction in the price of the dollar against the Iraqi dinar, and a change in the military working hours.
Shafak News Agency correspondent said that the demonstration was launched in Al-Nusour Square in Baghdad, near the headquarters of the Federal Police and the Supreme Judicial Council, to demand the restoration of the "alternative" system in the Iraqi army, and a reduction in the price of the dollar and the prices of foodstuffs.
They also demanded "the reform of partisan judges, the release of innocent detainees, and accountability for the corrupt and murderers of the Iraqi people, in addition to improving the livelihoods of the security forces and holding the partisan leaders accountable."
It is noteworthy that the Iraqi army forces had previously demanded the reinstatement of the "alternative" system, which was frozen years ago, and the adoption of periodic vacations instead, and the "alternative" system is for an army member to work in his military unit for a period of one week or more, and when the period expires, another member joins instead. For him to be on leave for the same period he spent at work.
shafaq.com