"Sadr" statement on Zebari: You are the closest parties that the Kurds wish to reach an understanding with to form a government
"Sadr" statement on Zebari: You are the closest parties that the Kurds wish to reach an understanding with to form a government
2021-12-13 07:15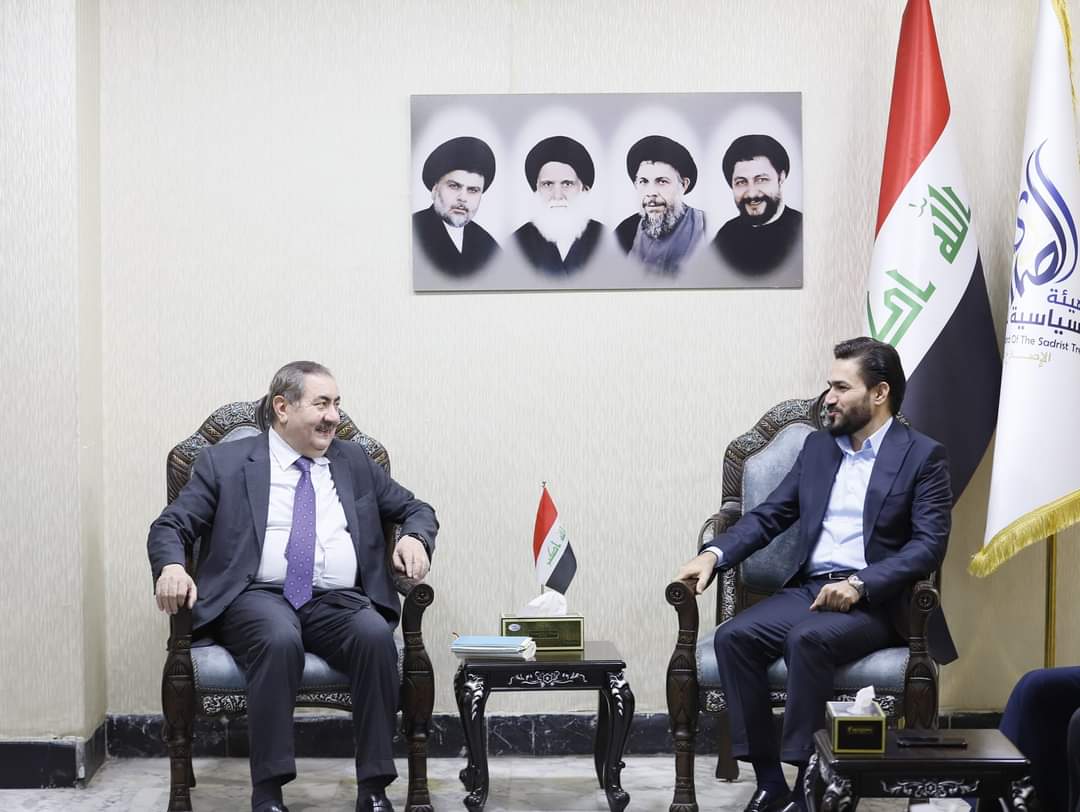 Shafaq News/ The negotiating committee of the Sadrist movement, headed by the head of its bloc, Hassan al-Adhari, held talks on Monday with the delegation of the Kurdistan Democratic Party headed by Hoshyar Zebari.
The meeting was held at the headquarters of the political body of the Sadrist movement in the capital, Baghdad.
The Sadrist bloc tops the final election results, with more than 70 seats, and the Democratic Party has more than 30 seats, according to the preliminary results of the legislative elections.
According to a statement from the Sadrist movement's political body, Al-Adari stressed the importance of changing the course of the political process and leaving the language of quotas and distributing positions and wealth among the blocs that led the country to the edge of the abyss.
The two sides reviewed the most important issues related to bilateral understandings in an effort to form a national government that meets the aspirations of the masses in a new phase that saves the country, preserves its sovereignty, and guarantees its prestige and independence. They also exchanged views on a number of issues that were discussed during the meeting.
Al-Adhari reiterated the position of the Sadrist bloc on forming a strong national majority government in cooperation with political blocs and parties, stressing the need to build solid understandings based on the foundations of unity, brotherhood and a common destiny among all nationalities and spectra of the Iraqi people, according to the statement.
For his part, the head of the Kurdistan Democratic Party delegation headed by Hoshyar Zebari said, "The sons of the Sadrist movement are among the closest parties that the Kurds want to reach an understanding with about forming the next government."
shafaq.com