Minister: Iraq aims to reach peak oil and gas production
Minister: Iraq aims to reach peak oil and gas production
2021-12-11 07:40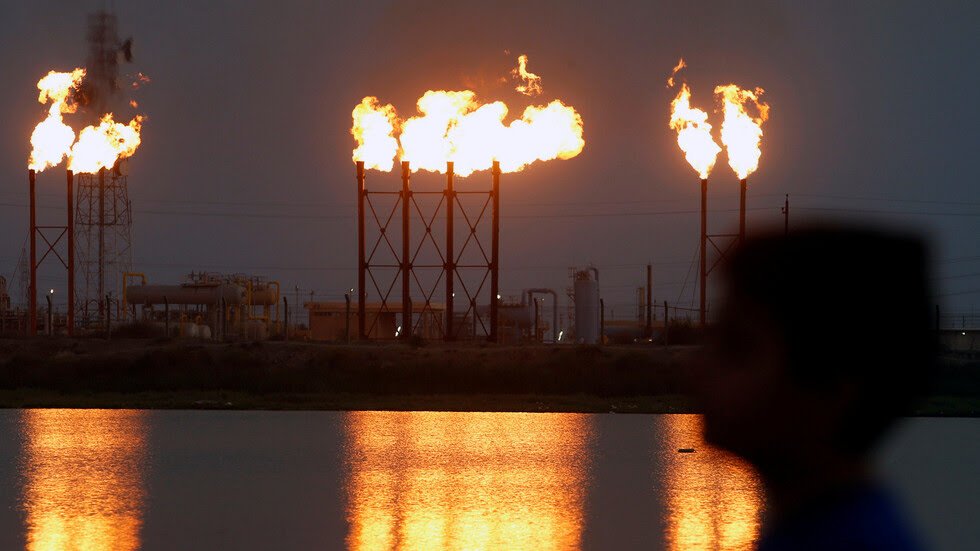 Shafaq News/ The Iraqi Oil Minister, Ihsan Abdul-Jabbar Ismail, said that his country aims to reach the peak in the production of oil and gas.
This came during his attendance at the ceremony held in the Majnoon field in Basra governorate, laying the foundation stone for the sour gas investment project in this field with a capacity of 155 mm, and the opening of the two buildings of the Majnoon Oil Field Production and Development Authority, and electronic control in the field, which is equipped with the latest devices, equipment and software for follow-up and production control, according to the statement. In a statement issued by the Ministry today, Saturday.
The statement quoted the minister as saying, that the development processes and the level of achievement achieved during three years and six months of work is a great achievement and a national effort, which is one of the distinguishing signs in the Iraqi oil industry, pointing to the success of the national effort in implementing its commitment to the Iraqi government to reach production capacities and reduce costs by 30%.
Ismail stressed that Iraq aims to reach peak production, noting that due to the imposition of production restrictions, the strategy was changed to producing light oil to achieve financial revenues for the state treasury.
He added that the Majnoon field contributes to providing good quantities of gas fuel for the uses of operating electric power plants and other industries related to this type of clean fuel, as well as the production of liquid gas and condensate. As we seek to invest all quantities of gas associated with oil operations in the field.
In turn, the director of Majnoon Field Authority, Diaa Al-Luaibi, said that the development of the field comes in accordance with the plans and programs of the ministry and the Basra Oil Company, pointing to the authority's success in digging (40) wells, and directly digging a new well that contributes to enhancing the field's production.
shafaq.com