Al-Nujaifi proposes re-electing two years after forming a coalition government in Iraq
Al-Nujaifi proposes re-electing two years after forming a coalition government in Iraq
2021-12-09 07:34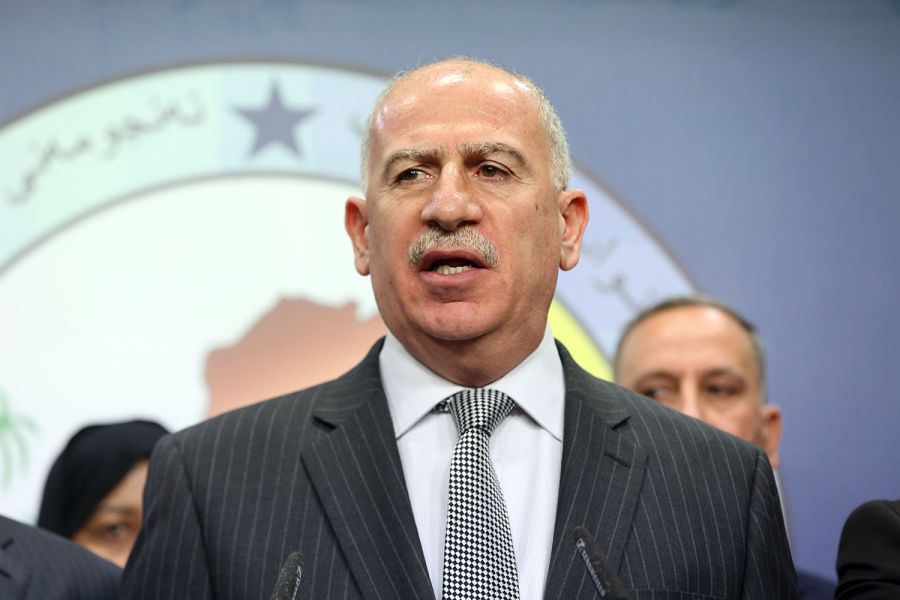 Shafaq News/ Osama Al-Nujaifi, Secretary-General of the United Iraq Party, proposed on Thursday that legislative elections be held again, two years after forming a coalition government in order to overcome the political impasse in the country.
This came during his meeting with Salem Ghasab Al-Zamanan, Kuwait's ambassador to Iraq, according to a statement issued by Al-Nujaifi's media office.
The statement stated that during the meeting, a group of files were discussed, most notably the political situation in Iraq in the wake of the elections, and political developments in the Arab Gulf region in preparation for the upcoming summit, as well as bilateral relations.
The statement added that Al-Nujaifi presented his general assessment of the elections, expressing his observations on the law and the method of distributing districts, and the subsequent procedures and violations that weakened the citizen's confidence in the results achieved, as well as the reluctance of large sectors of society to participate in the elections.
The statement quoted Al-Nujaifi as saying: It is important to overcome the closure in the political process that we adopt the truce, form a coalition government, and agree to hold elections within two years after amending the election law, guided by the observations made by the implementation process. The results reflect the will of the people.
For his part, the ambassador presented the efforts of his government and its role in converging the views between the Gulf countries and the countries of the region, while presenting the overall developments that indicate a positive understanding of the conditions of these countries and the challenges they face.
On the tenth of last October, Iraq held early legislative elections to get out of a political crisis that swept the country after large demonstrations in the central and southern regions in 2019 in protest against the widespread unemployment in society, the spread of financial and administrative corruption in government departments and institutions, and the deteriorating reality The service and the livelihood, which prompted the former prime minister, Adel Abdul-Mahdi, to resign under popular pressure.
As soon as the preliminary results of the recent elections were announced, the voices of political forces and actors rose to rejecting the loss of many seats, accusing them of major fraud in the ballot, which was denied by the executive and judicial authorities, at a time when the United Nations and international organizations praised the integrity of the electoral process.
shafaq.com