After sending all the appeals to the judiciary.. The Commission: There is no tampering with the election results
After sending all the appeals to the judiciary.. The Commission: There is no tampering with the election results
2021-11-14 07:26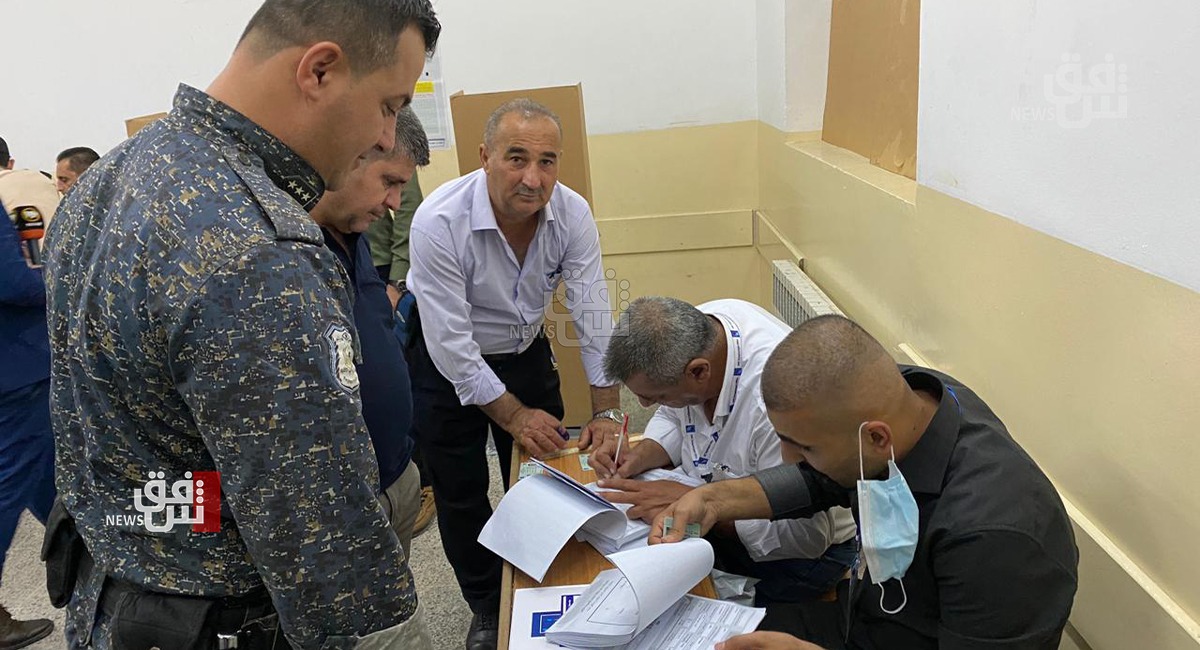 Shafaq News/ The Independent High Electoral Commission in Iraq confirmed today, Sunday, that no fraud was recorded in the results of the parliamentary elections that took place on the tenth of last October, after completing the counting and sorting of polling stations.
Imad Jamil, a member of the media team of the commission, told Shafaq News Agency, "The commission sent final and complete all the results of the appeals to the judiciary for the purpose of deciding on them, and no manipulation in the election results was recorded after the manual counting and sorting, and the final word in this regard will be with the authority. Judicial.
He added that "more than 20 stations change their results by a difference of one or two votes within the percentage established by law, and only one station has the authority stamped all its papers as null and has been re-counted, sorted and distributed its votes to all those entitled to it from the total stations of 75 thousand and 900 polling stations."
Jamil continued, "Therefore, the results were positive, and we await the decisions of the judiciary to resolve the matter, and any decision issued by the judiciary will be binding on us and the parties that submitted the appeals."
It is noteworthy that the (Shiite) coordination framework blocs questioned the results of the elections and accused the High Commission of tampering and fraud in the votes in many electoral centers and polling stations, and some of them declared their absolute rejection of the election results.
shafaq.com