Al-Maliki is taking a "surprising" path with the aim of achieving a "third term"
Al-Maliki is taking a "surprising" path with the aim of achieving a "third term"
2021-10-20 08:27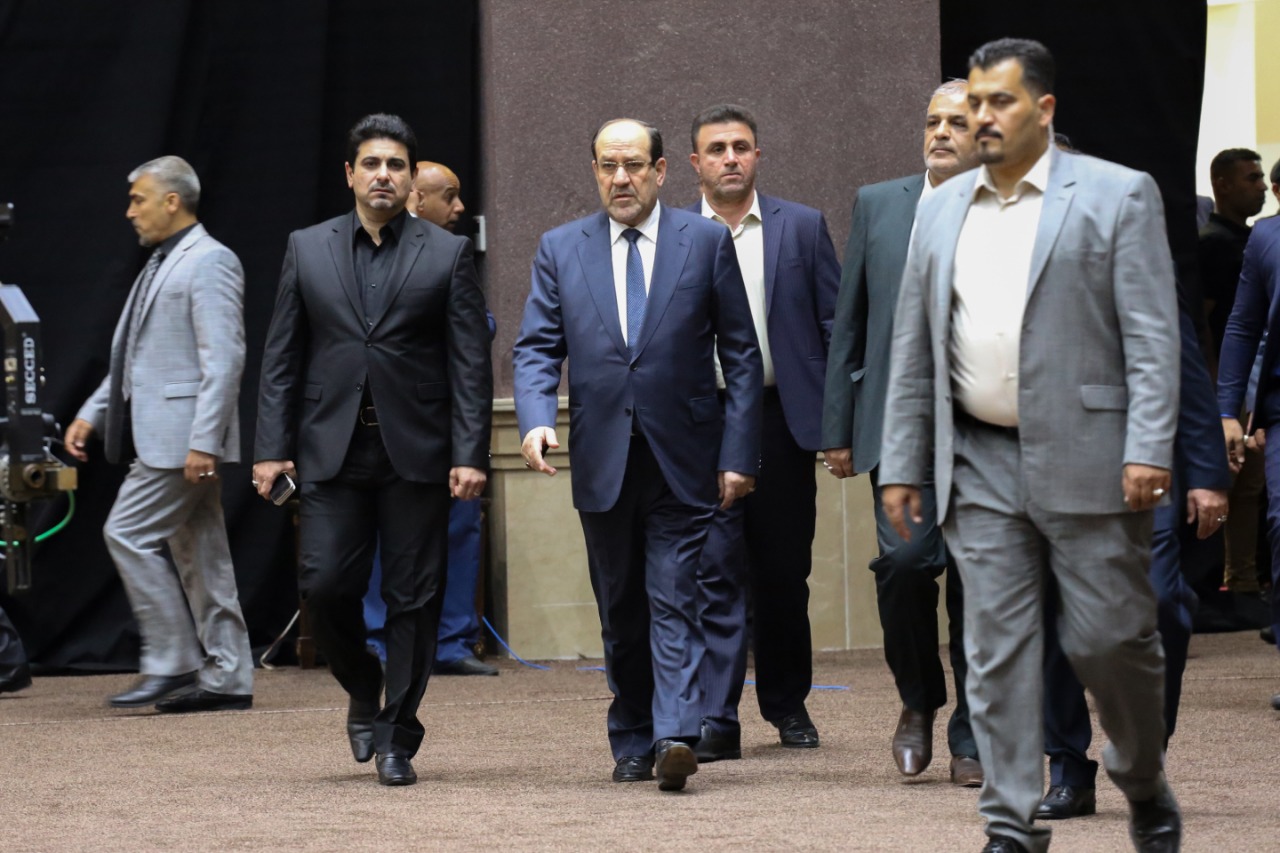 Shafaq News/ Independent candidates who won the recent early parliamentary elections revealed, on Tuesday, a "surprising" move by the head of the State of Law coalition, Nuri al-Maliki, to win their votes with the aim of forming the largest bloc through which the latter seeks to occupy the prime ministership for a third term.
Al-Maliki served as prime minister for two consecutive terms between 2006 and 2014.
The candidates said in statements to Shafaq News Agency, on condition of anonymity, that "representatives of the state of law have intensified their visits to independent candidates to attract them within the state of law alliance with the aim of forming the largest bloc."
They explained, "Al-Maliki's representatives, during their sudden visits, presented us with proposals to enter into his list to form the largest bloc that will form the government."
The new (independent) deputies, most of whom are from Baghdad, added that "the offers of the rule of law came against the background of the absence of an address or a unified political front around which the new independent deputies are organized, knowing that there is no type of communication between independents who won elections in all governorates."
They pointed out that "some independents do not even know how to communicate with their counterparts in another governorate, and this constitutes a weakness that the large blocs may exploit to dictate their conditions for alliance with them, because the fact that the independents are dispersed in this way weakens them."
The independent candidates explained that "the coalition formula proposed by the delegations of the state of law requires that we remain independent, but under the tent or umbrella of the rule of law, and this matter is vague and unclear," wondering, "How can we stay under the umbrella of the state of law and at the same time independent?"
Regarding the formation of a front of more than 40 independent deputies, they stressed that "the matter does not go beyond the limits of media statements, there is nothing mentioned on the ground."
The State of Law coalition came in third place with 34 seats, according to the preliminary results of the elections, after it won 26 seats in the previous elections in 2018.
The name of al-Maliki is being proposed among the circles close to him to occupy the prime minister's office for a third term.
Al-Maliki, along with other Shiite leaders, will seek to form a broad coalition to overthrow the fortunes of the Sadrist bloc to head the next government after the latter came first with 73 seats.
Many blame al-Maliki for the emergence of ISIS and its occupation of a third of Iraq's area between 2014 and 2017, in addition to singling out decisions and implementing "sectarian" policies during his tenure as prime minister, which makes his chances of returning to the position slim.
shafaq.com