The Iraqi parliament accuses "foreign countries" of targeting energy towers: their aim is to sabotage the economy
The Iraqi parliament accuses "foreign countries" of targeting energy towers: their aim is to sabotage the economy
2021-07-14 02:24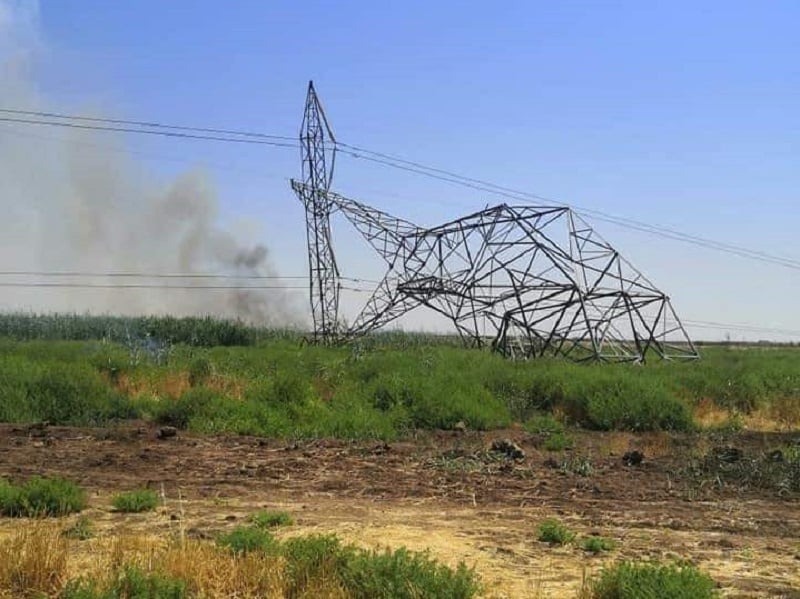 Shafaq News/ Member of Parliamentary Security and Defense Committee Abdul-Khaleq Medhat Al-Azzawi accused on Wednesday (unnamed) foreign parties and countries of targeting and blowing up electric power transmission towers with the aim of sabotaging the Iraqi economy.
Al-Azzawi told Shafaq News Agency, "Regional and external parties use ISIS and recruit subversive internal gangs to target energy towers to strike the Iraqi economy and return the country to the late ages for special goals and benefits."
He stressed that "all attacks targeting energy towers fall within the security sectors and responsibilities of the army, police and crowd by ISIS elements led by foreign countries, along with paid gangs that carry out bombing attacks and sabotage energy towers."
Al-Azzawi asked, "Why not target the energy towers in mountainous areas and rugged valleys far from the security units and devoid of security formations? While the towers are targeted near cities and vital targets."
He continued, "ISIS is not alone responsible for the tower attacks, but there is a systematic regional plan that targets the capabilities and economy of the country for political goals and objectives," explaining that "ISIS are individual gangs scattered in remote sewers and caves, and the names of the Islamic State have become pipe dreams that have gone without return and cannot carry out any operations or operations." schemes without external support and guidance.
Electricity towers in Diyala, Kirkuk, Salah al-Din and the outskirts of Nineveh have been under continuous attacks for a few months, an unprecedented escalation amid accusations of ISIS elements or parties benefiting from contracts to repair and erect destroyed and damaged towers.
shafaq.com