Iraq..a defect in the energy system permanently impedes the supply of electricity
Iraq..a defect in the energy system permanently impedes the supply of electricity
2021-06-30 09:07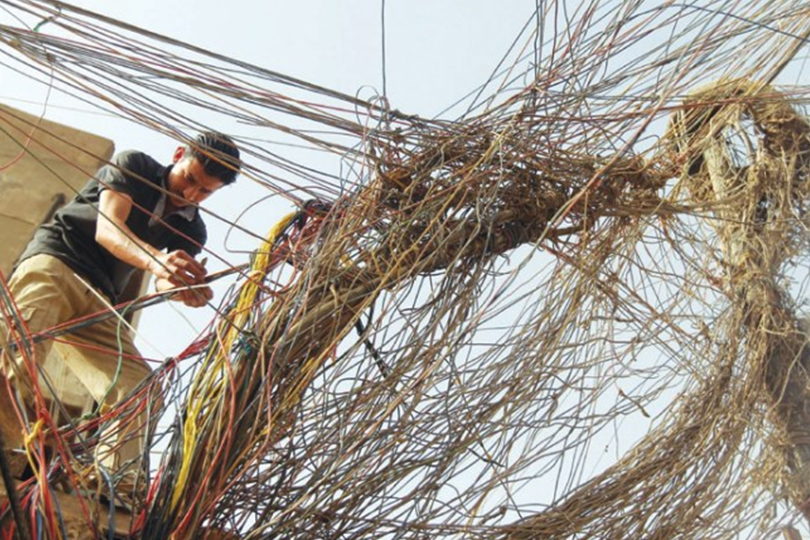 Shafaq News / The Government Action Monitoring and Strategic Planning Committee spoke, on Wednesday, about a defect in the energy system that does not help supply electricity to citizens on a permanent basis, while noting that energy production in Iraq ranges between 15-17 thousand megawatts.
Iraq has been suffering from the electricity shortage crisis for decades as a result of successive wars and the instability of the security situation in the country, as well as the rampant corruption.
For many years, residents have protested against frequent power cuts, especially in the summer, when temperatures sometimes reach 50 degrees Celsius.
Committee member Muhammad Al-Baldawi told Shafaq News Agency, "The defect in the electrical system consists of three parts, starting from generation and production of energy to transmission, the last of which is distribution, and all of them need maintenance and renewal of transformers and cables to transmit energy and distribute it to cities and residential neighborhoods."
Al-Baldawi added, "There are problems between state ministries in terms of equipping stations with fuel, continuing to import gas, and not benefiting from gas associated with oil to generate electric power."
Regarding the targeting of energy towers, he explained that "these attacks are deliberate and have an impact on the security situation, given that electricity is the most important thing in life and provides the most basic needs of citizens."
Al-Baldawi called on the security services to activate the security and intelligence effort and to reveal the parties behind the targeting of transmission towers and power stations.
shafaq.com