Parliamentary Committee: The Oil and Gas Law is clinically dead and awaiting revival between Baghdad and Erbil
Parliamentary Committee: The Oil and Gas Law is clinically dead and awaiting revival between Baghdad and Erbil
2021-06-07 05:51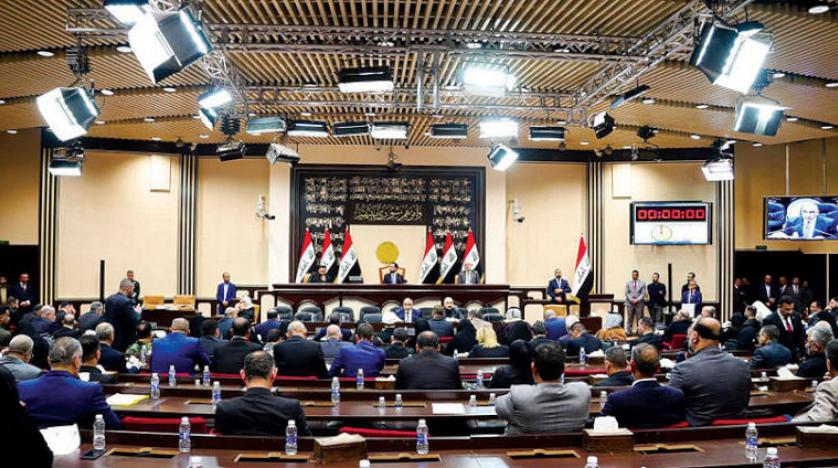 Shafaq News/ The Parliamentary Oil and Energy Committee confirmed, on Monday, that the oil and gas law is one of the important laws and difficult to pass in Parliament, while indicating that the law is clinically dead and will not see the vote.
Committee member Ghaleb Muhammad told Shafaq News Agency, "The oil and gas law is one of the important laws in the House of Representatives and has been suspended since the first session, and it is not possible to vote on the law in light of the differences and political conflicts between the federal governments and the Kurdistan Region."
Muhammad added, "The oil and gas law is considered clinically dead in Parliament, and the vote will not be seen in either the current parliamentary session or the next session, given that the Kurdistan Region's oil is the basis of the main problem with the law."
He pointed out that "Article 111 of the constitution states that oil belongs to all Iraqis, and any new fields are managed in partnership between the local authority and the center, but this did not happen with the fields of Kurdistan."
The ministries of oil and energy in the Erbil and Baghdad governments are keen on the need to expedite the passage of the oil and gas law because of its importance in regulating the management of oil and gas wealth in Iraq.
On May 22, 2021, the Kurdistan Democratic Party's parliamentary bloc revealed the existence of a preliminary agreement for the political forces to resolve the oil and gas law in Parliament, before the end of its current session.
This came after political blocs, including Kurdistan, submitted their observations on some articles of the law to the Parliamentary Oil and Energy Committee, in preparation for its passage in Parliament.
shafaq.com