Parliamentary source: Political blocs deliberately not held the questioning session of the governor of the Central Bank
Parliamentary source: Political blocs deliberately not held the questioning session of the governor of the Central Bank
2021-01-27 08:36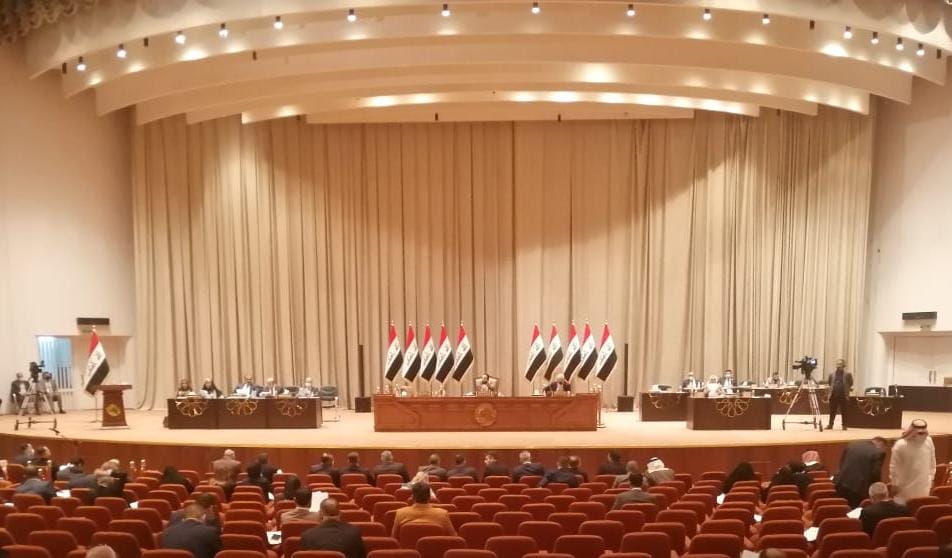 Shafaq News / On Wednesday, a parliamentary source revealed that some political forces had directed their deputies to boycott the interrogation session of the Central Bank governor and obstruct it in preparation for his removal from his post, while the head of one of the parliamentary blocs expressed his displeasure at the lack of the session.
The source told Shafaq News, "Some political forces deliberately not held today's session by directing their deputies to boycott the session, to prevent questioning the governor of the Central Bank, Mustafa Ghaleb, who is scary, because there is a parliamentary tendency to withdraw confidence from fearful."
He added that "three hours have passed since the date of the session, but the quorum has not been completed, which prompted the Presidency of Parliament to postpone the convening of a session until further notice."
For his part, the head of the Turkmen Front, MP Arshad al-Salihi, expressed his displeasure at the lack of holding the session.
Al-Salhi told Shafaaq News, "It is unreasonable for us to attend parliament from the eleventh hour to hold side meetings for the committees, and from the time the parliament session is set at three in the afternoon until six in the evening, we sit under the dome of Parliament, to question the governor of the Central Bank without holding the session." He asked, "How long will you dance on the blood of innocent people?"
The Media Department of Parliament announced in a statement received by Shafaq News that the Presidency of Parliament has raised the session that is scheduled to take place today to next week due to the lack of a quorum.
Today's session schedule included the interrogation of the Governor of the Central Bank, Mustafa Ghaleb Makhaif, and the vote on the draft law of Yazidi female survivors, and the bill for joining the Republic of Iraq to the Protocol for the Suppression of Unlawful Acts against the Safety of Fixed Platforms Existing on the Continental Shelf, in addition to voting on the third amendment bill to the law Implementation of irrigation projects.
shafaq.com