The flight of unmanned aircraft over the building .. The reason for leaving the staff of the US embassy to "Baghdad"
The flight of unmanned aircraft over the building .. The reason for leaving the staff of the US embassy to "Baghdad"
Saturday, May 18 2019 at 10:28 am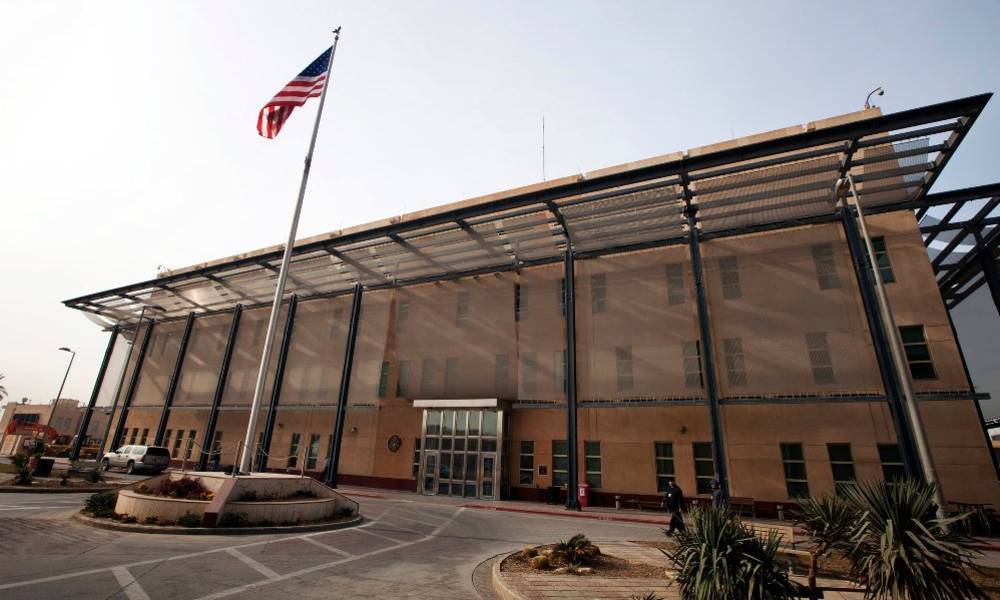 Baghdad / Sky Press
Western media reports that the main reason for the suspension of the work of the US embassy in the Iraqi capital Baghdad and its consulate in Erbil, Kurdistan region due to threats of targeting monitored by Washington.
According to the report, which was leaked on Saturday, 18 May 2019, quoting US officials at the State Department, the security guards at the US Embassy in Baghdad spotted an unmanned plane flying at the top of the embassy.
Which forced the US State Department to circulate a warning and immediate warning of the need to leave the embassy staff and consulate in Iraq, while retaining the basic only to conduct the necessary work, as well as suspension of temporary work to issue visas.
It is noteworthy that the US reports stressed that the threat of the interests of the United States in Iraq comes directly from the factions affiliated with Iran there, which called for US forces to raise the degree of readiness in conjunction with the maximum move US naval units of military strength to the Gulf region in anticipation of possible escalation in any Time with Iran.
skypressiq.net