An emergency session of the Parliament … after Trump's sudden visit
An emergency session of the Parliament … after Trump's sudden visit
Thursday, December 27, 2018 at 11:49 AM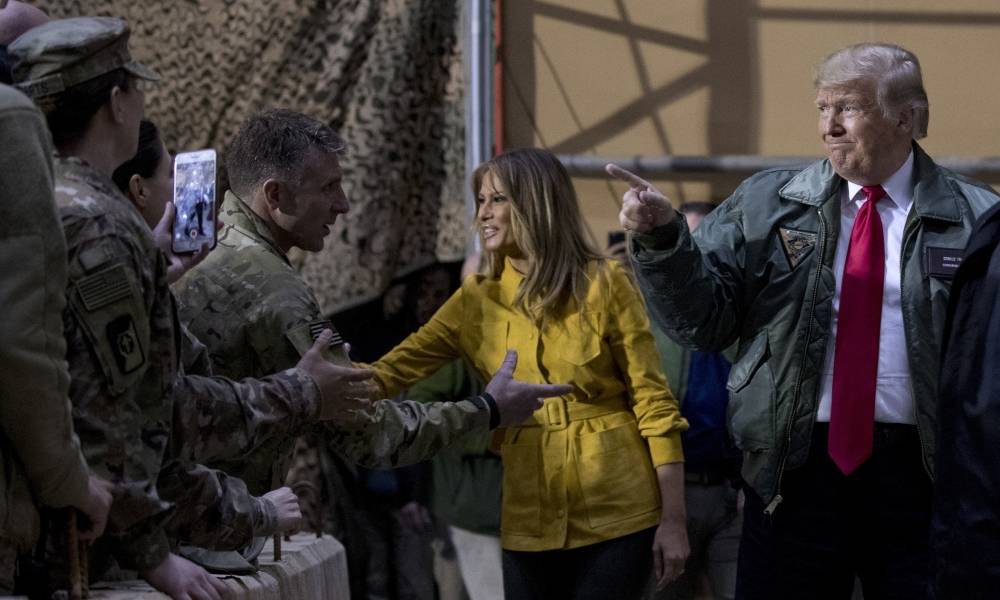 Baghdad / Sky Press
After the wave of denunciation that swept the Iraqi street after the visit Trump sudden, the First Deputy Speaker of the House of Representatives, Hassan al-Kaabi, that the Presidency of the parliament is holding an emergency meeting to discuss the violation of US President of Iraqi sovereignty, after his visit to the base, "Eye of Assad" yesterday.
"We will work and in consultation with members of the Presidency of the Council to convene an emergency meeting to discuss the violation of Iraqi sovereignty by Trump."
While the head of the parliamentary reform bloc MP Sabah al-Saadi, in a statement to an emergency session of the House of Representatives to discuss this "flagrant violation of Iraq's sovereignty
Akram al-Kaabi's "naive" movement on Thursday threatened to take a stand on the ground unless the Iraqi government has a serious stance on US President Donald Trump's visit to Iraq.
The construction coalition also considered "Trump's visit a blatant violation of diplomatic norms and showing his disdain and reckless handling of the Iraqi government."
The office of Abdul Mahdi, said in a statement that the US authorities informed the Iraqi leadership to visit the President ahead of schedule, indicating that a meeting between the Iraqi leadership and the US president was canceled because of differences over the organization of the meeting.
US President Donald Trump arrived in the Anbar military base in Anbar late Wednesday to congratulate US troops there.
skypressiq.net