Al-Maliki's list will witness a sharp "decline" in the upcoming elections
Al-Maliki's list will witness a sharp "decline" in the upcoming elections
Monday, 07 May 2018 at 11:47 am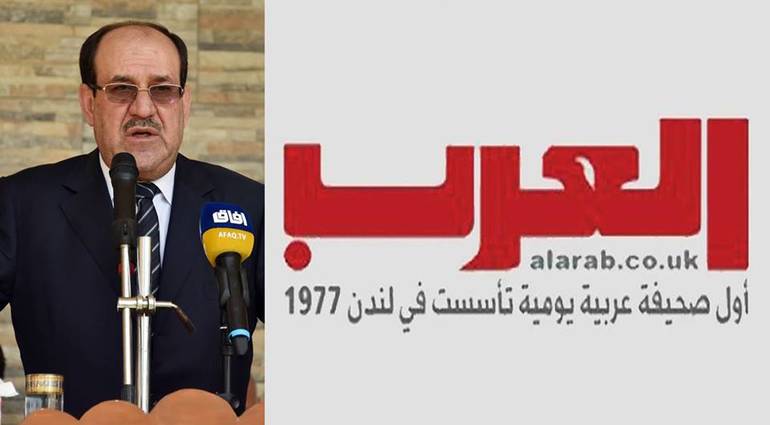 Follow-up / Sky Press
BAGHDAD (Reuters) – Iraq's general elections, to be held next Saturday, are surrounded by conditions that have not existed during previous electoral tests since 2005, the London-based Arab newspaper reported on Monday.
These elections are the first after the military battle against Da'ash, the first after the waves of popular protest in Iraq, and the popular desire to change and reform and improve the living conditions away from the slogans of sectarian mobilization and nationalism, which relied mainly on the political forces that led Iraq During the last 15 years.
Despite the almost transparent implications of change, it remains a change in the scope of the existing system, making it a superficial change, such as the rise of new faces from the same forces and parties that ruled earlier, the scattering and reshaping of former alliances in a way that helps to market them in a new way.
The most significant change in these elections is the disintegration of large coalitions that operated with sectarian and nationalist motives in favor of multiple lists within the community and the one nation.
Because of the multiplicity of lists, observers go to expect a close victory, which means the disappearance of the idea of ​​the winner of the largest, which is entitled to form a government, according to the Iraqi constitution.
In the 2010 elections, Nuri al-Maliki, the leader of a coalition of state law, needed only three seats to beat Iyad Allawi's list under the parliament.
Instead of the three, he won 40 seats when the Sadrists decided to support a second term, and then all Shiite forces joined him. The winning bloc of 89 seats won by Maliki directly became more than 165 seats, providing a comfortable majority.
After four years in 2014, the coalition retained the post of prime minister when it won about 110 seats, although part of it turned against al-Maliki and decided to support Haider al-Abadi.
A coalition of state law led by former Prime Minister Nuri al-Maliki is likely to be the biggest losers in the 2018 elections
The State of Law coalition will appear to be the biggest victim of the 2018 election, with the bulk of its seats expected to be lost.
Thus, Maliki may descend from being the highest-ranking Shiite seats in the elections in 2010 and 2014, to the third place, and perhaps the fourth, in case of superiority of the alliance, "Sauron" backed by Sadr.
skypressiq.net