Infallible: We will discuss technical errors and gaps in the budget before it is approved
Infallible: We will discuss technical errors and gaps in the budget before it is approved
Saturday 10 March 2018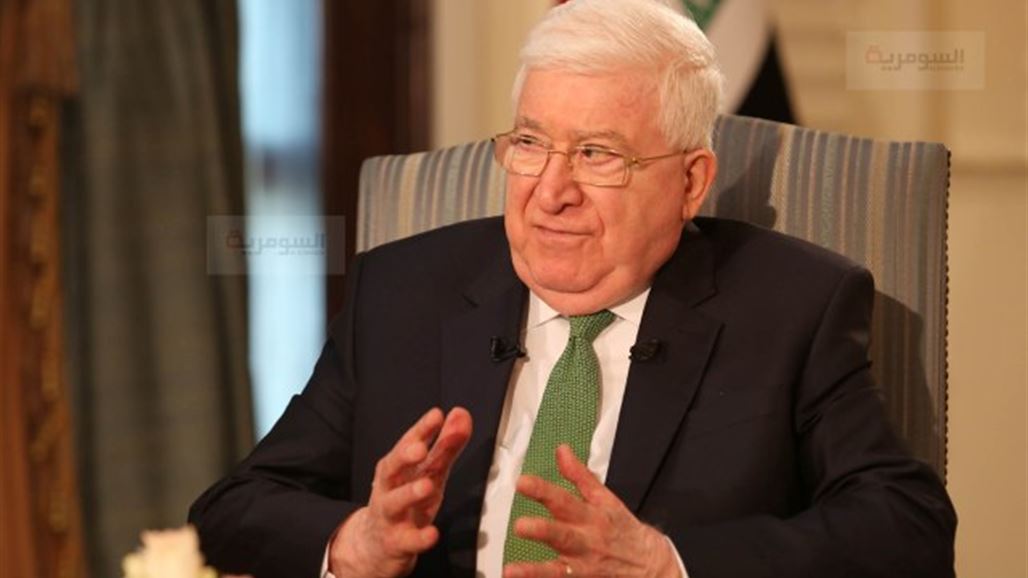 Alsumaria News / Baghdad
, said President Fuad Masum , Saturday that the presidency will discuss "technical mistakes and constitutional imbalance" in the budget before approving it, noting that the parliament has to reconsider some of the paragraphs of the budget if they do not comply with the Constitution.
"The presidency of the republic received the federal budget law for 2018 after its approval in parliament, and the legal experts in the presidency are studying the possibility of ratification of the budget if it does not contain technical errors or constitutional imbalance," said Masoum in a special interview broadcast, Sumerian, pointing out that " This measure in order to be reassured after ratification. "
"The presidency will discuss only the mistakes and gaps in the budget, if any, and not the subject of the proportion of the Kurdistan region in the budget," adding that "if we find a constitutional imbalance, we will contact the House of Representatives in order to reconsider it, Mistakes and constitutional imbalances, the Presidency of the Republic will continue to budget naturally. "
It is noteworthy that the House of Representatives voted, in its meeting held on Saturday (March 3, 2018), on the financial budget for 2018, amid the boycott of Kurdish blocs to protest the reduction of the share of the region from 17 percent to 12.6 percent, threatened to boycott the political process.
alsumaria.tv