Abadi: Differences between Washington and Tehran should be far from Iraq
Abadi: Differences between Washington and Tehran should be far from Iraq
Friday, March 09 2018 at 10:25 am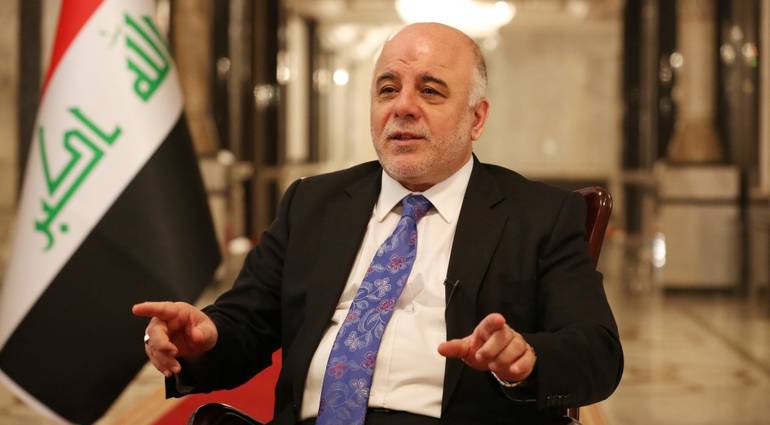 Follow-up / Sky Press
Prime Minister Haidar al-Abadi said in an interview with the US newspaper "Time" that the US administration committed a major mistake in 2003, when it made the occupation of Iraq official, while noting that differences between Washington and Tehran should be far from Iraq.
"We do not want any interference in our affairs. This conflict between the United States and Iran goes back years. It has nothing to do with us, and my message to them, please do not make your differences here on Iraqi territory. We need support. Both of you, keep your differences away from Iraq. "
Was a serious mistake by the US administration in 2003 to make it an official occupation. They had an opportunity to transfer responsibility to any Iraqi authority and to gain the support of the Iraqi citizen.
"The other major mistake was to rely on a foreign army to enforce law and order," he said, "when the US military came under attack, they relied on Iraqi military forces to enforce law and order in cities and to implement peace. They are trained to fight, and any citizen challenges them and sees them as an enemy, which caused a lot of friction. "
skypressiq.net