Trump envoy: The return of Iraqi-Saudi relations was obtained by the US president
Trump envoy: The return of Iraqi-Saudi relations was obtained by the US president
Saturday, December 23, 2017 at 16:31 pm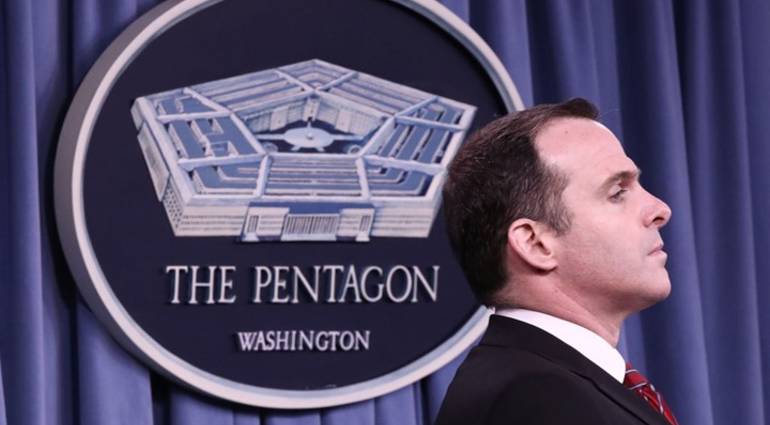 Baghdad / Sky Press
The return of relations between Iraq and Saudi Arabia came at the direct request of President Donald Trump, according to US special envoy to the International Coalition, Brett McGurk.
"The return of the relations between Baghdad and Riyadh was one of the important points stressed by Trump days after he entered the White House as part of his strategy to defeat Dahesh, which also stressed the need to strengthen the position of the parties fighting in the Middle East," McGork said in a press statement. From Iraq to Saudi Arabia.
"Now that 11 months have passed since the implementation of the strategy of eliminating (Daqash), the terrorist organization has lost 98 percent of the land it considered to be the headquarters of its territory. We have prepared half of the territory it controlled. And 2.7 million Iraqis have been repatriated. Half of them have been repatriated in recent months, and 715,000 have returned to their homes in Syria, of whom 50,000 have returned from outside Syria. "
He pointed out that "the battle west of Mosul began on 19 February and continued until 20 July, and was allocated $ 2.2 billion and was the priority of the US Department of State until it was restored, and was east of Mosul has been restored by the end of January before the start of the implementation of strategy Trump To eliminate the «urging».
"In February, Kuwait will hold two conferences with the World Bank and the European Union for the reconstruction of Iraq, and the International Coalition will hold another meeting in Washington in March next to discuss the reconstruction
skypressiq.net