His party: Abadi and Maliki will surprise everyone by running together
His party: Abadi and Maliki will surprise everyone by running together
Tuesday, December 19, 2017 at 16:48 PM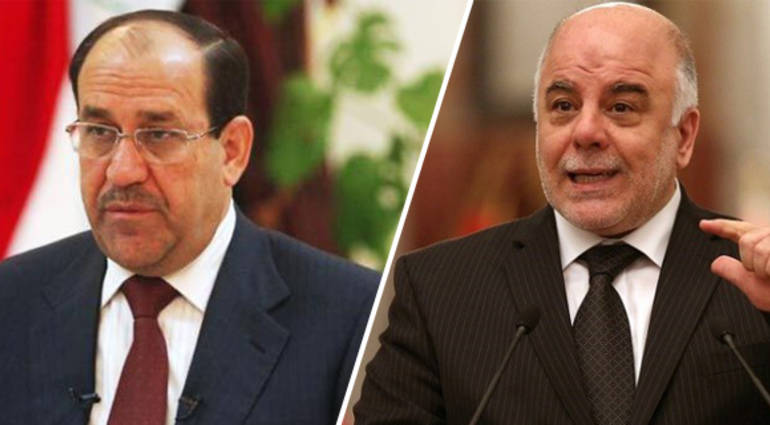 Baghdad / Sky Press
A parliamentary source said Tuesday that intensive meetings of the Dawa party have recently been held to discuss his participation in the elections. He stressed that the party leaders will not enter more than one list, pointing out that Abadi and Maliki will all be surprised by the elections under the same dome.
"The party discussed the participation in one list or two lists, but it was stable to enter the elections under the dome of the invitation," the source, a member of the parliamentary advocacy bloc, said in a statement exclusive to Sky Press, denying the talk about the split of Abbadi or al-Maliki on the Dawa Party.
He pointed out that most of the meetings were held with the knowledge and attendance of both Abadi and Maliki, and settled the opinion to run the election under the banner of the Islamic Dawa Party.
He denied the leadership of the Dawa Party, "the existence of differences within the Dawa Party, except for the performance of the government, stressing that" there are no problems in the organization or thought or belief. "
skypressiq.net