Central Bank: Individuals refrain from dealing with banks due to "religious" reasons
Central Bank: Individuals refrain from dealing with banks due to "religious" reasons
11-21-2017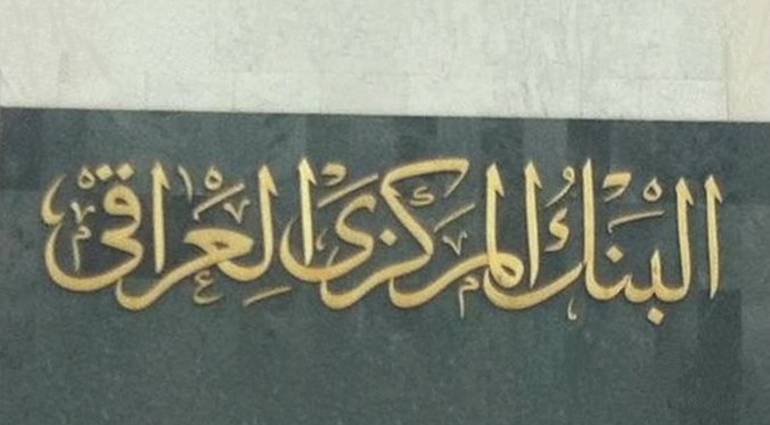 Baghdad / Sky Press
BAGHDAD (Reuters) – Iraq's central bank said on Tuesday that 89 percent of the country's adult population does not have bank accounts, while individuals refrain from dealing with banks for religious reasons.
In its annual report for 2016, the Bank said that "the World Bank's 2014 estimates indicated that the number of deposit accounts for Iraqis to the number of adults was 11%, meaning that 89% of these adults do not have bank accounts but deal with cash settlement of their transactions And discharge of receivables, "according to the agency," Anatolia "Turkish.
The report added that "the available data for 2015 and 2016 showed that the percentage fell to 6.5% and 6.8%, respectively," pointing out that "the decline is due to the concentration of branches of banks in the province of Baghdad up to 37.8% of the total banks operating in Iraq during the year 2016, in addition to the reluctance of many individuals to deal with banks for religious reasons. "
The report also pointed out that "the increase in currency in terms of money supply in the narrow sense of 59.5% in 2016 is a clear indication of the preference of individuals settle their transactions in cash, as well as the spread of the phenomenon of compactness."
For his part, said a member of the Iraqi market for securities, Abdul Hussein Jassim, "The citizens have no confidence in government banks and civil, so the vast majority prefer manual financial transactions without going through the banking rings."
Jassim said that "some banks, especially the eligibility has been exposed to significant financial problems, and placed custody by the Central Bank of Iraq, and thousands of customers were unable to withdraw their financial assets, and thus generated fears of all the futility of recourse to banks."
Over the past years, the Central Bank of Iraq has imposed the guardianship of more than one bank and a local bank after being exposed to financial liquidity turmoil.
Iraq has two main government-owned banks, Rafidain and Rashid, with branches in all Iraqi provinces, as well as some 50 local banks.
skypressiq.net