Barzani sends a message to Abadi
Barzani sends a message to Abadi
Saturday, November 11, 2017 Time: 13: 04 pm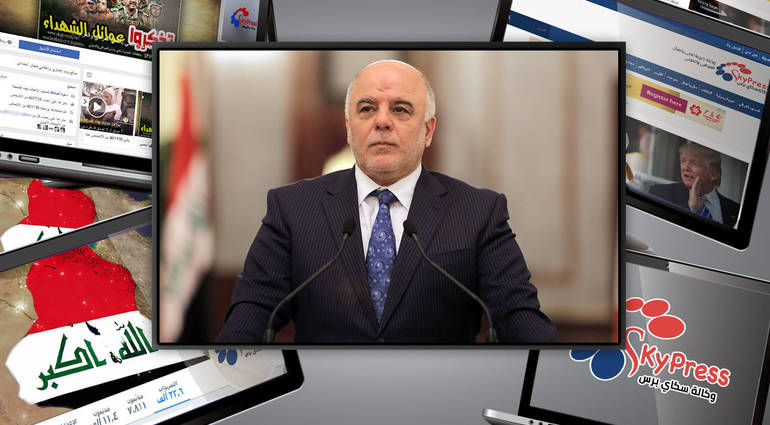 Baghdad / Sky Press: K.
The head of the former Kurdistan region Massoud Barzani, Saturday, a letter to Prime Minister Haider Abadi, calling him to return to the talks to resolve the conflicts between Baghdad and Erbil, while addressing him, saying: "War means destruction only."
"The referendum was only an excuse, and this was the Baghdad plan even before the referendum," Barzani said in an interview with CNN, which was followed by Sky Press. "They prepared for a long time and what the Iraqi forces did to Kurdistan, It's a surprise to me. "
"What surprised me was that those Americans describe as terrorists attacked us using US weapons under the eyes of US officials," he said.
"Barzani said that" the Kurds can not wait for the consent of all independence, so we have a referendum in a democratic and peaceful process, and this is our right and did what was right. "
Barzani sent a verbal message to Abadi, saying: "We helped you a lot last year in Mosul and not for the Peshmerga, so I could not free it."
skypressiq.net