Barzani will resign in the next 48 hours
Barzani will resign in the next 48 hours
Wednesday 18 October 2017 at 16:04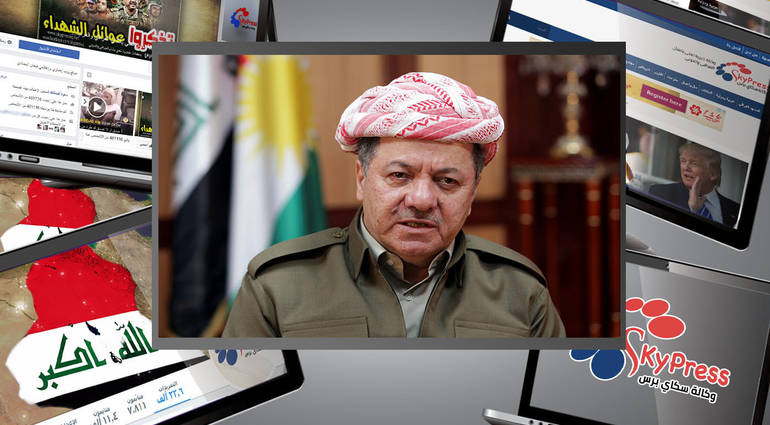 Baghdad / Sky Press
Deputy Assistant Secretary of State for Iraq Affairs Joseph Benenton, on Wednesday, President of the Kurdistan region, Massoud Barzani, that Washington is waiting to resign after the recent events, stressing that his government is waiting for this action during the next two days and otherwise will intervene directly.
This came after the reluctance of US officials to respond to contacts Barzani, according to Reuters news agency.
Benenton expressed his country's disappointment with the developments that have reached it. Washington considered itself the first and fundamental ally of Massoud Barzani, and when we asked the president of the region to postpone the referendum, he gave up and insisted on doing what we opposed.
Benenton stressed that "his country is waiting for the president of the region to submit his resignation urgently, since his stay in power is a mistake," noting that "the political parties in the region all insist on the need to isolate Barzani of the pyramid of regional authority."
He also stressed that "his country will intervene directly if he does not submit his resignation within the next two days."
This and demanded the President of the Parliament of the Kurdistan region, Yousef Mohammed, this morning, 18/10/2017 President of the region to submit his resignation, in order to preserve the water face, as he put it.
The US Secretary of State, Telrisson, told the Prime Minister, Haider Abadi, his country's support for security measures in Kirkuk and disputed areas, stressing the need to preserve the territorial integrity of Iraq.
skypressiq.net