Allawi calls for a meeting "urgent" against the backdrop of the recent events in Kirkuk
Allawi calls for a meeting "urgent" against the backdrop of the recent events in Kirkuk
Saturday 14 October 2017 at 18:38 pm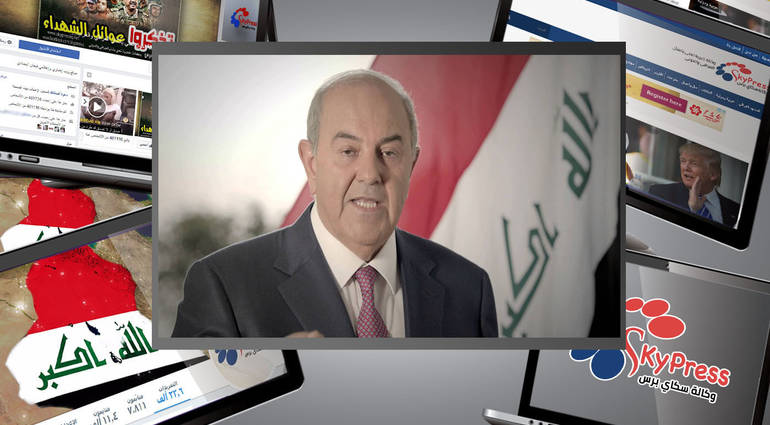 Baghdad / Sky Press
Vice President of the Republic, "Iyad Allawi," on Saturday, to an urgent national meeting, to resolve the crisis between Baghdad and Erbil, after a day of military tension in the province of Kirkuk between the Peshmerga and factions of the popular crowd.
Allawi said in a statement received by "Sky Press", "The calls of dialogue launched by the President of the Kurdistan region Massoud Barzani, and the statements of Prime Minister Haider Abadi, which refused to resort to force to resolve the current crisis, calls for the start of bilateral dialogues and discuss the issue of disputed areas under the Constitution To defuse tensions and reach urgent solutions. "
"We take the opportunity today, to emphasize the need to parallel bilateral dialogues between Baghdad and Erbil with an urgent national meeting, to develop a clear roadmap for the future of the political process."
On Friday morning, security forces began redeploying around the villages of Taza and al-Bashir, about 10 kilometers south of the city of Kirkuk, after the withdrawal of the Kurdish Peshmerga forces at night.
skypressiq.net