Barzani: Arbil is ready to dialogue with Baghdad with an open agenda and without conditions
Barzani: Arbil is ready to dialogue with Baghdad with an open agenda and without conditions
Tuesday, October 10, 2017 at 17:35 pm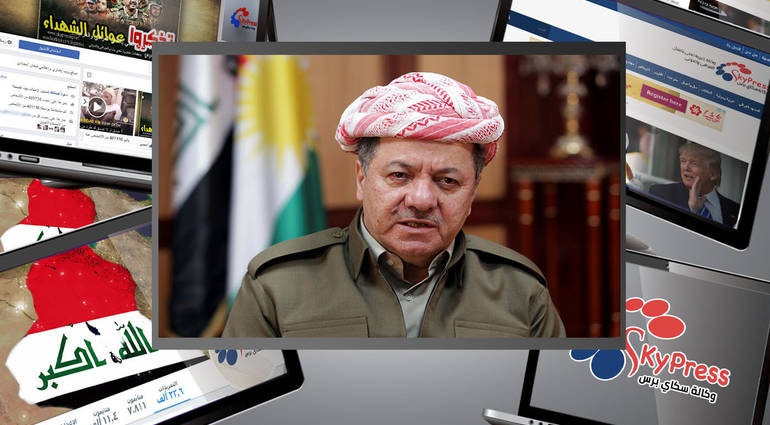 Baghdad / Sky Press
The President of the Kurdistan region, "Massoud Barzani," on Tuesday, the regional government's willingness to dialogue with the central government open and unconditional.
"Barzani received today the German ambassador to Iraq, Cyril Nan, and the delegation accompanying him at the resort of Salah al-Din, where Ambassador Barzani conveyed his country's position on the political situation in Iraq and the reactions after the referendum, stressing the presidency of the Kurdistan region. The stability and safety of the Kurdistan region is the interest of his country. "
The statement quoted Barzani as saying that "the Kurdistan region has not taken any step towards escalation, and is ready for dialogue with Baghdad an open and unconditional."
On the other hand, the German ambassador called on the central government and the regional government not to go towards tension and complexity, expressing Germany's readiness to help the two sides to start dialogue to resolve differences and stay away from escalation because it "harms the parties."
It is worth mentioning that the independence of Kurdistan, which took place on September 25, 2017, caused tension in Baghdad and Erbil, especially after the central government prevented international flights from airports in the region.
skypressiq.net