Kurdistan Commission: More than 93% voted for independence
Kurdistan Commission: More than 93% voted for independence
Tuesday 26 September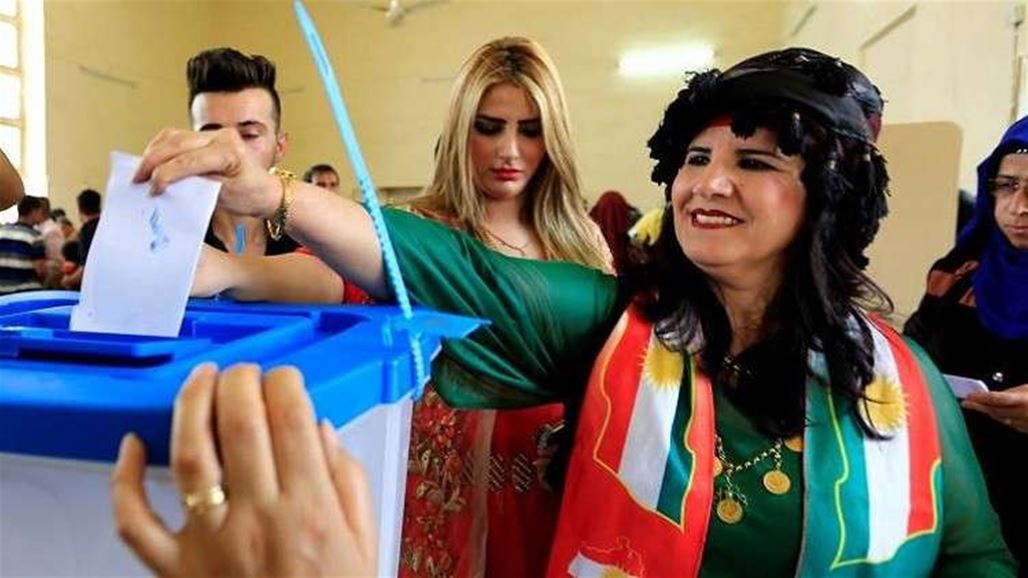 Alsumaria News / Baghdad The
voice of more than 93% of the voters of the Kurdistan region of Iraq in favor of separation, according to the results of the classification of 282000 votes, or 9% of voters, according to the Independent High Electoral Commission for the referendum in the region.
"After counting the results of 282,000 voters, it was found that 93.29 percent of the voters voted for independence, compared with 6.71 voted against," the election commission told the Russian news agency Novosti.
"The results may change, with the counting going on, with the official results being announced on Thursday," according to recent data. About 3.3 million of the 5.2 million eligible voters participated in the referendum, ie the turnout was 72.16 %, According to the Independent High Commission.
The voting was open to all Iraqi citizens registered in the Kurdistan region of Iraq and in Kurdish areas. 6846 polling stations and 1,737 polling stations were opened, not only in Erbil , Sulaymaniyah and Duhok governorates , but also in areas outside of Kirkuk, in particular in the disputed governorate of Kirkuk, as well as in some areas of Nineveh , And Salahuddin.
alsumaria.tv