Detecting the number of al-Aqsa who surrendered to the security forces during the battle of Tal Afar
Detecting the number of al-Aqsa who surrendered to the security forces during the battle of Tal Afar
Monday, September 04 2017 at 10:21 am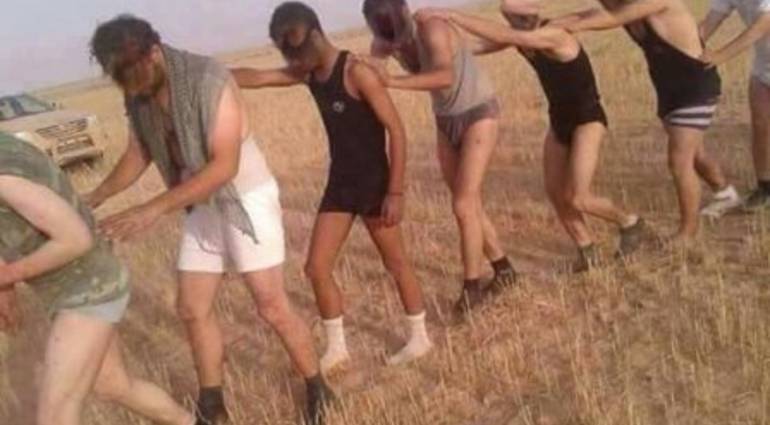 Baghdad / Sky Press
A security source revealed on Monday that the security forces are holding 1,300 elements of an organization calling for foreign nationalities in the camp of Hammam al-Alil, south of the city of Mosul.
The source told Sky Press that "these elements had surrendered themselves to the Iraqi forces during the battles of Tal Afar west of Mosul, saying that they are expected to be transferred to the post of detention post after the Eid."
"Their nationalities belong to different countries," the source said, adding that most of them were Chechens, Afghans, Russians, French and even Britons.
The head of the operations, "come to Tal Afar," Lieutenant General Abdul Rashid Rashidullah confirmed last Saturday that more than two thousand militants of the organization had been killed during the military campaign to liberate Tal Afar, strongly denied any agreement with the militants of the organization.
"There is no agreement with the terrorists in the dictionary of our Iraqi factions, and we will go to kill the enemy in Hawija and the left coast of al-Shoram and areas west of Anbar," he said.
skypressiq.net