With support of Shahroudi .. Maliki as prime minister
With support of Shahroudi .. Maliki as prime minister
Thursday, August 31, 2017 at 15: 17 pm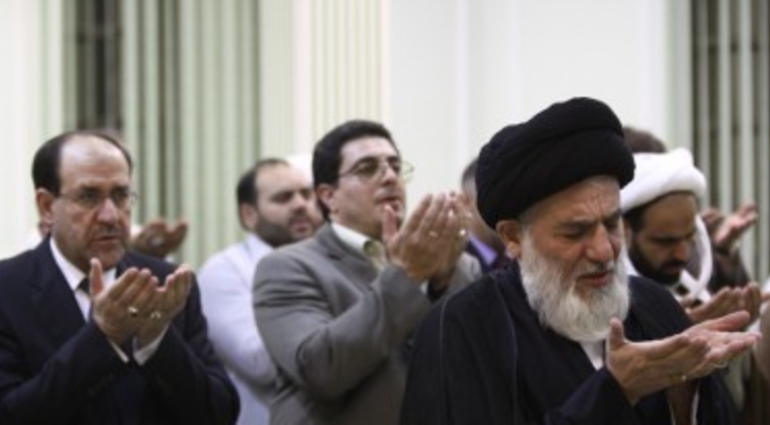 Baghdad / Sky Press:
An informed source revealed on Thursday that Iran is seeking to support Vice President Nuri al-Maliki to be prime minister in the upcoming elections.
The source said that "the visit of the religious authority, Muhammad al-Shahroudi, to Baghdad aims at several points, notably the splitting of the National Alliance and the Supreme Council, in addition to supporting Maliki to take over the post of prime minister in the upcoming elections, noting that the latter has a good and strong relationship with Shahroudi."
"There is a meeting that is likely to be undeclared between the religious authority and Maliki, especially since Shahroudi is fluent in Arabic and is a close associate of the Supreme Leader of the Islamic Revolution," he said.
The source also pointed to the strong relationship between the two through the standing of al-Maliki behind the Shahroudi during the prayer.
skypressiq.net