US Embassy explodes: Iraqi army moved to Tal Afar with "broken mechanisms"!
US Embassy explodes: Iraqi army moved to Tal Afar with "broken mechanisms"!
Monday, August 21, 2017 at 09: 37 am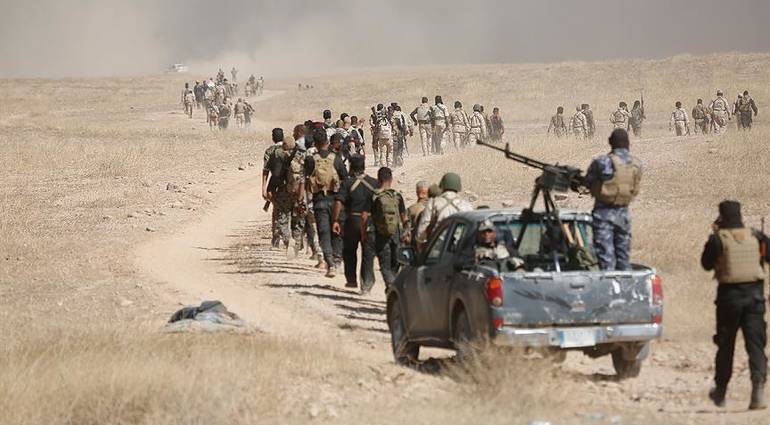 Baghdad / Sky Press: m
The New York Times reported Monday that the death toll of the security forces in the 9-month-old Mosul reconstruction battle ended on July 10, noting that the equipment of the military units was also badly damaged by the battle.
"About 1,400 Iraqi soldiers were killed in the battle to restore Mosul and another 7,000 wounded," the newspaper quoted officials at the US embassy in Baghdad as saying.
"The military equipment of the Iraqi army has been badly damaged during the battle in Mosul," said the head of the international coalition forces against Saddam Hussein in Iraq, General Stephen Townsend. "Most of the front windows of the Humvees are smashed."
"After nine months of fighting, you can imagine how your military equipment will be," he said, adding that "US military technicians have helped their Iraqi counterparts maintain and rehabilitate tanks and armored vehicles with bulldozers and Humvees for use in the battle to liberate Tal Afar."
The head of the armed forces, Haidar al-Abadi, announced the launch of the liberation of Tal Afar at dawn on Sunday.
This came 40 days after the end of the battle for the liberation of Mosul, which lasted 9 months, in which the security forces engaged in long fighting with elements of the organization, especially in the Old City.
Tal Afar, a stronghold of long-standing elements of an organization 80 km west of Mosul, has isolated the city from the rest of the area controlled by al-Qaeda.
The city is surrounded by the joint security forces, the popular crowd from the south and the Peshmerga fighters from the north, and an estimated 2,000 militants are still in the city.
skypressiq.net