Military forces arrive at the outskirts of Tal Afar in preparation for their liberation
Military forces arrive at the outskirts of Tal Afar in preparation for their liberation
Monday, August 14 2017 at 13:55 pm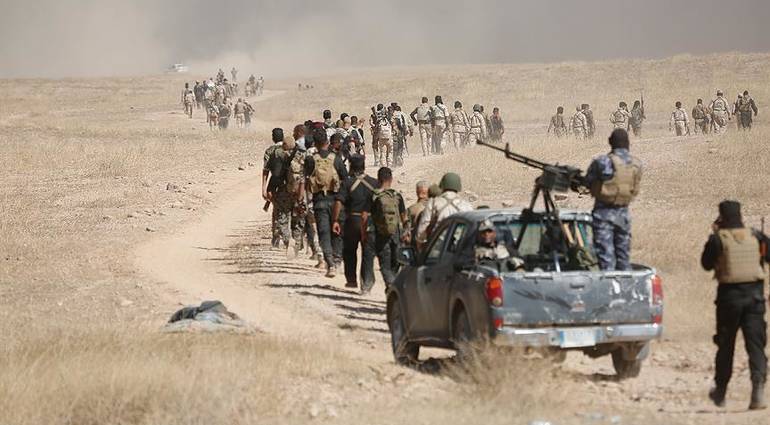 Baghdad / Sky Press: m
A military force arrived at the outskirts of Tel Afar district in western Mosul in preparation for a battle to liberate the gangs of the terrorist.
In a statement received by Sky Press, Federal Police Chief Raed Jawdat said that "units of the armored vehicle and elite forces are moving towards Tal Afar and are stationed in their combat positions in preparation for the next liberation battle."
Prime Minister Haider al-Abadi announced last week to set the zero hour and the date of liberation Tal Afar and participate in the popular and tribal crowd.
A spokesman for the international coalition said the battle would not be easy but it will not be more difficult than the city of Mosul, which was liberated on the tenth of last July in full.
A US military base near Tal Afar was reported but Iraqi operations denied that.
And the Tal Afar front, about 60 kilometers long and about 40 kilometers wide. It consists of the judicial center and the towns of Ayadiyah and Al-Halabiya, as well as 47 villages.
Iraqi aviation and the US-led international coalition are launching air strikes inside and around Tal Afar, paving the way for the newly announced security forces to end preparations for military action.
skypressiq.net