Daesh announces the death of al-Baghdadi, "the Koranic verse"
Daesh announces the death of al-Baghdadi, "the Koranic verse"
Tuesday July 11, 2017 at 9:18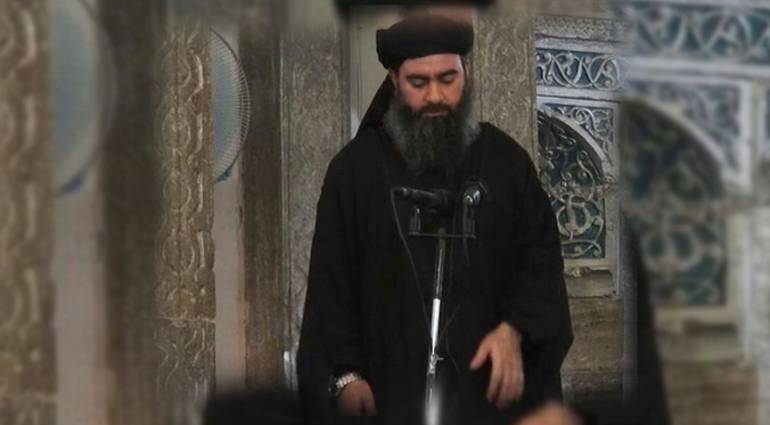 BAGHDAD / Sky Press: m
Intelligence sources reported that security forces found the right coast of the city of Mosul on the document to prevent the news of the killing of Abu Bakr Albgdada, leader of the "Daesh" trading, according to what deliberated by the local media.
The sites that "the security forces as they entered a headquarters of the organization in Almousel, found a document showing prevent the news of the killing Albgdada, trading and stresses that the so-called" Islamic State "Bagah, even if the killing Albgdada, citing a verse from the Koran:" What Muhammad However, the Messenger has accepted free of the Apostles were killed or dies Anglaptm on your heels and turn on his heels will not hurt anything God and God Sadze thankful. "
The document also called on the elements of the organization to "patience, fortitude and obey orders issued to them from their leaders until they pass the ordeal and blackout on the news of the killing of al-Baghdadi, and not traded until the chaos does not occur within their ranks," This document was trading between the leaders of the "Daesh" only.
The Western media has recently talked about several Baghdadi killed by the end of last May, a Russian raid in the northern city of Raqqa Soeria, without no official confirmation of the death of al-Baghdadi, from any point.
The Prime Minister announced the Commander in Chief of the Armed Forces Haider al-Abadi, on Monday, the end of the "state of myth Aldaashah," noting that it is gone to the dustbin of history.
skypressiq.net