Is the killing of al-Baghdadi?
Is the killing of al-Baghdadi?
Sunday June 11, 2017 at 9:23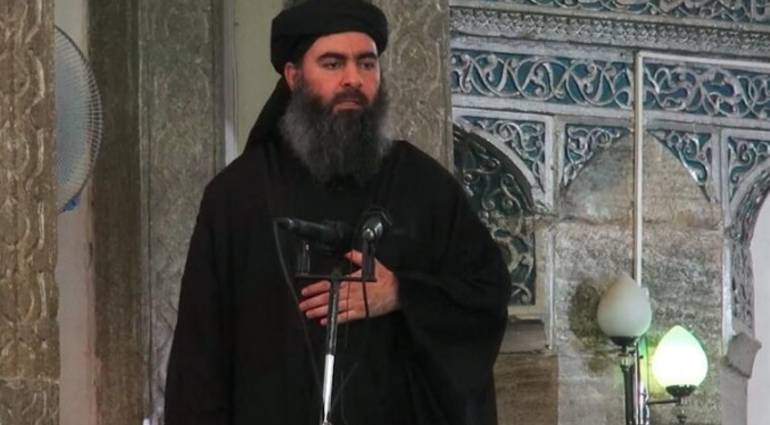 BAGHDAD / Sky Press:
The newspaper "Mirror" British announced the news of the killing of the leader of the "Daesh" Abu Bakr al-Baghdadi, an air raid carried out by the Syrian military aviation yesterday on the city of Raqqa.
The newspaper said in its report followed the "Sky Press", "The leader of al-Baghdadi Abu Bakr Daesh killed Saturday airstrike in Syria, according to the reports have not been verified in the government and the Syrian media."
The newspaper pointed out that allegations of widespread allegations in the local media that al-Baghdadi, leader of the "Daesh" was killed in an air strike yesterday, adding that the media belonging to the militant organization published photographs showed the widespread destruction caused by shells and huge explosions rocked his stronghold in tenderness.
The United States raised earlier in the roof of the reward that had been monitored by the reward for information about al-Baghdadi more than doubled, and offered $ 25 million for information to help identify Baghdadi site or his arrest or conviction.
It is noteworthy that the recent evidence discovered through foreign and documentary films show that Abu Bakr al-Baghdadi, narrowly escaped capture in Iraq in 2013, before they unleash his army of militants, according to the Mirror.
So according to media and activists in social networking sites, Syrian television that the transfer of the story that the killing of "Baghdadi" in an air strike, did not issue any Syrian official confirmation.
skypressiq.net