American Institute reveals the next prime minister of Iraq in the event of Abadi al-Maliki and al-Amiri met
American Institute reveals the next prime minister of Iraq in the event of Abadi al-Maliki and al-Amiri met
Wednesday 24 May 2017 at 15:17 pm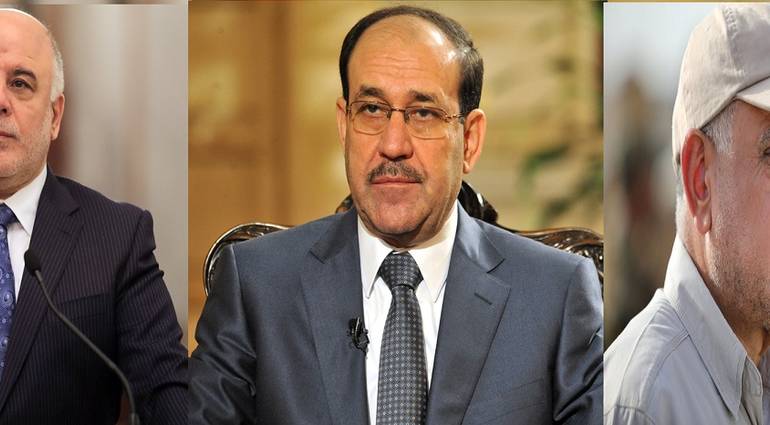 BAGHDAD / Sky Press:
He Institute projects Alomیrکیh delegation believes that the fate of all the leaders of Iraq depends on the upcoming elections scheduled to take place in the spring of 2018.
The current Prime Minister Haider al-Abadi is still the most likely candidate to win because of the Iraqi military and economic success and the relative improvement in its light, in addition to the prevailing belief that national men and non-denominational and admissibility regales at the international level, according to observers. But though the re-election is not guaranteed, according to the report submitted by the American Institute, where he complains many of his rivals and even some of his supporters, from the lack of enjoyment of political capacity to curb rampant corruption, and do not know whether the Iraqis will be looking after a year from now to reward the prime minister, who led war on Daesh especially if the economy faced a big stumble again.
The report points out that because of the sense of the existence of a weak competitor, still rivalry between Shiite political leaders to win the premiership growing.
For example, the State of Law coalition leader Nuri al-Maliki is moving actively force behind the scenes, has abandoned the removal of Abadi through parliament because of the perceptible support unequivocal of America's size, and instead became focused on foil in the elections, according to the report. Many believe that al-Maliki is fully aware that it can not be prime minister again, will simply try to play the role of kingmaker, a concept reinforced he was able to stay strong until he is out of office over the past three years. The organization Hadi al-Ameri, leader of looms on the horizon as a possible candidate. And it may occur before or after the elections, to choose Abadi al-Maliki and Ameri group, the three strongest candidates, grouping together, and agree to make one of them as prime minister to avoid distracting the voices of Shiite voters. At present, it seems that many of the rules of the game centered on whether all or a coalition of two of them will be able to form such a coalition, according to the report.
At the same time, other political parties are maneuvering on the sidelines, and looks forward to an alliance with one of the main Shiite parties. For example, the Supreme Islamic Council, led by Ammar al-Hakim is trying to present himself as a compromise between a moderate one or more of these factions, and perhaps a refuge for Shiites wary of internal fighting among them. Despite this long election Faced, especially according to the Iraqi political model. Therefore, the potential crisis revolves around anything that can be done before they were supposed to next April.
skypressiq.net