The popular crowd reveals the whereabouts of al-Baghdadi
The popular crowd reveals the whereabouts of al-Baghdadi
Monday 01 May 2017 at 15: 11 PM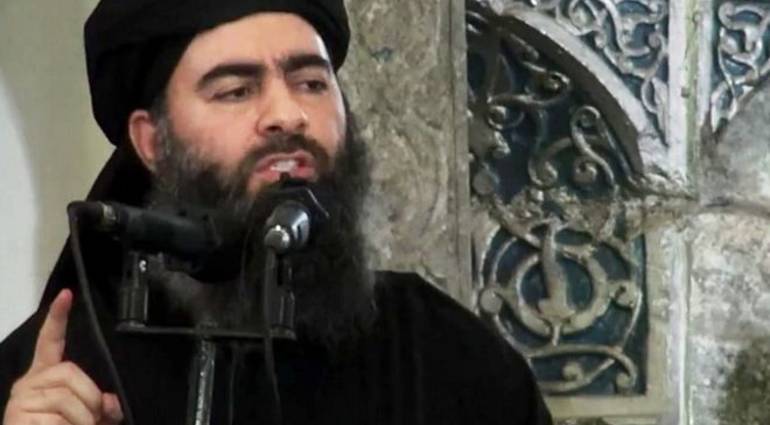 BAGHDAD / Skia Press:
It revealed the popular crowd, Monday, about the whereabouts of the organization of the state leader, Abu Bakr al – Baghdadi.
The leader of the popular crowd, good effect, that "there is information available to indicate the presence of al – Baghdadi in the areas of Tal Afar in northern Iraq."
He told the Iranian news agency "IRNA" vassal "Sky Press," that "al – Baghdadi , while in these areas do not stay where long periods of time, indicating that permanent mobility."
According to Al – Sayari, the "most areas where there is the eastern region in Syria , " adding that " the leaders of the task Daesh transferred from Mosul before the month to another state."
Sayyari claimed that Israel may progress during the coming period on the killing of al – Baghdadi; to bring about a new controversy, especially that it is no longer acceptable figure for the year, as saying.
He added in another scenario , expected that America may be transferred to another place without the flag of Israel, "especially as it has become useful not America nor Israel anymore in order to try to move it to another place."
It is noteworthy that the militias popular crowd, the Iraqi government, announced in earlier times the discovery of the whereabouts of al – Baghdadi.
On several occasions, Iraqi official sources remember that Baghdadi exists in the Iraqi city – based, Syrian Abu Kamal, and Anbar, and others.
skypressiq.net