Nineveh operations: the next few days will witness the liberation coast right in full
Nineveh operations: the next few days will witness the liberation coast right in full
Monday 01 May 2017 at 17 o'clock: 10 PM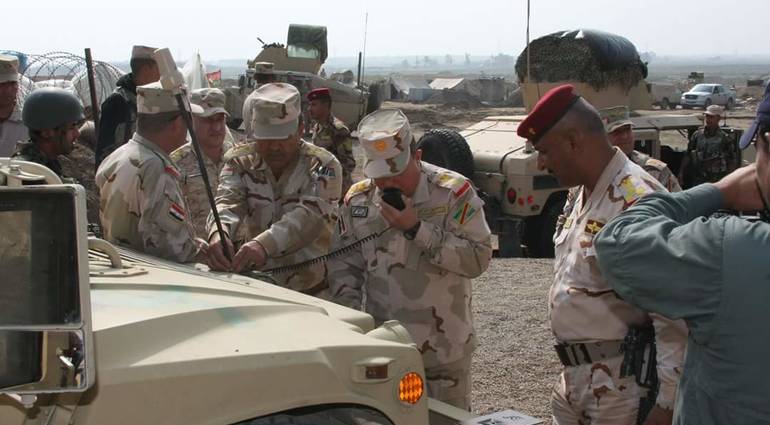 BAGHDAD / Sky Press:
Ninawa Operations Command announced, today launched widespread attacks from the west and center axes on the right coast of Mosul, adding that the leadership will announce the full restoration of the right coast within a few days.
The commander of Nineveh, Maj. Gen. Najim al-Jubouri in a statement received "Sky Press," that a few hours of the security services separate to break into the last remaining neighborhoods in the western axis and the incursion in central Mosul, to save the civilian detainees of the elements of the organization Daesh in areas that are still under the control of the axis.
He Jubouri that "rapid reaction forces reached the village of analyte and stationed with the Western anti-terror hub device forces would launch operations during the hours to liberate areas disturbed Mushayrifa and Rifai and July and the carpenter and the remaining districts in the western axis.
Jubouri said that "federal forces penetrated all neighborhoods of Mosul amid the backing air," adding that "the leadership of operations in Nineveh City district will announce the liberation right coast completely within a very few days."
Joint security forces backed by the international coalition began with the participation of the popular crowd in the 19 of last month's military operation to restore the right side of the city of Mosul to take out al-Daesh from the last bastion of him in the city, after it recovered the entire left side on 24 January.
skypressiq.net